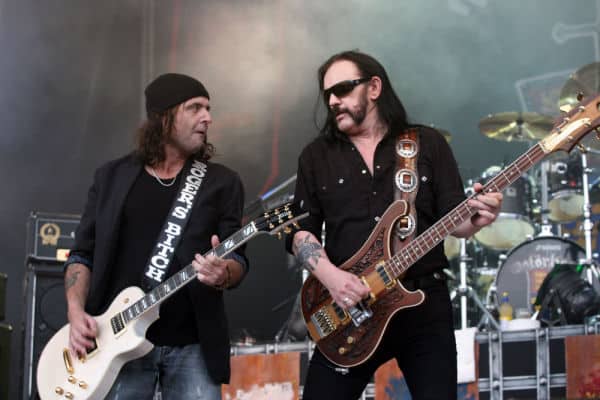 Would you like to listen to the article instead of reading it?
A rare cover of Metallica's track 'Enter Sandman' which was performed by Motorhead, has been released to all streaming platforms.
The track was performed by the band in 1998, as part of a compilation album for wrestling company ECW Wrestling and only available via CD. The cover also received a Grammy nomination.
However, as part of the celebrations for Motorhead Day (May 8), the track was made available to all platforms.
This cover also includes an accompanying music video which you can check out below.
The video depicts a child struggling with nightmares of an evil sandman, before Motorhead's Warpig comes to his rescue.
Elsewhere, a limited edition 7″ vinyl edition of that classic Motorhead cover is also available, including a B-side etching of the Motorhead Warpig mascot.
You can get your hands on this via the band's official website. See here.
Motorhead will "never ever ever tour" again
Back in January, Motorhead drummer Mikkey Dee insisted that the band will "never, ever, ever, tour" under their former name again.
According to Dee, to do so would be "stepping over the line".
"That, to me, is stepping over the line. We will never, ever, ever tour with Motörhead as a name ever and bring someone else in. That will never happen. But what we are doing is doing some shows here and there", he said.
The previous month, the Motorhead drummer also paid tribute to their former frontman and bandmate Lemmy Kilmister, who passed away from cancer in 2015.
Paying tribute to him in 2021, long time Eddie Rocha requested to have some of Kilmister's ashes blended into his latest tattoos of Motorhead. More on this story from Nova here.