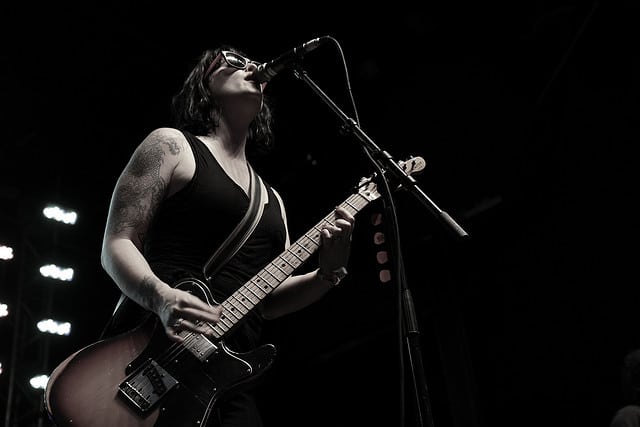 Brody Dalle has premiered a new music video for her single titled Rat Race, taken from her debut solo album.
The track is the latest to be unveiled from Dalle's acclaimed solo album Diploid Love, which was released earlier this year on Queen of Hearts.
The Australian born singer-songwriter, says her influences range from The Beatles, Black Flag and Nirvana. Dalle is best known as the former lead singer and guitarist of the punk rock band The Distillers.
After the break-up of The Distillers in 2006, Dalle started up a new group called Spinnerette. They released their self-titled album in 2009.
Dalle has had guest appearances on Queen of the Stone Age's Era Vulgaris and Lullabies to Paralyze, as well as Josh Homme's side project Eagles of Death Metal, playing on the albums Death by Sexy and Heart On.

Diploid Love features collaborations with Garbage's Shirley Manson, The Strokes' guitarist Nick Valensi and bassist Michael Shuman formerly of Queens of the Stone Age.
The Guardian described Rat Race as a, "chugging slow-burner, the verses are understated, but Dalle's customary holler is unbelted in the chorus."
Watch the new video below.