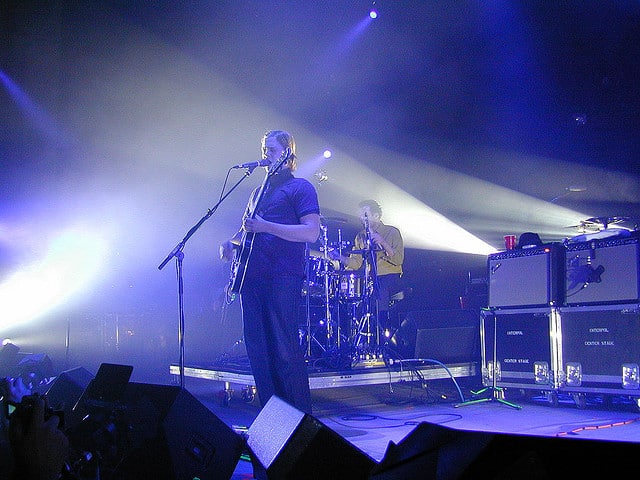 The New York three-piece have returned from a four year hiatus, with their fifth studio album El Pintor.
Interpol's new album is due to drop on September 8th, El Pintor translates as 'the painter'.
It will be their first record without former bass player Carlos Dengler, since his departure in 2010. The remaining band members are singer/guitarist Paul Banks, guitarist Daniel Kessler and drummer Sam Fogarino.
During the band's four year break, they supported U2 on their 2010 North American tour, playing six stadium dates with the Irish rockers.
The band released their first single from the album titled All The Rage Back Home, back in July. The new single was a return to the original sound of their debut album Turn On The Bright Lights, that initially made ears perk up.
El Pintor, was written and recorded at Electric Lady Studios in New York City. The record studio has housed acts such as, Bob Dylan, Kiss, The Clash, John Lennon, as well as being the last place Jimi Hendrix recorded tracks before his death.
The album will also include, singer Paul Banks, on bass for the first time, along with guest appearances from singer Brandon Curtis, from the alt-rock band Secret Machines, Roger Joseph Manning, Jr., who played with Beck and violinist Rob Moose from Bon Iver.
Stream Interpol's new record El Pintor here.
Interpol play The Olympia on February 10th, 11th  and 12th 2015. Tickets from €39.05 are on sale now.
El Pintor track list:
1. All the Rage Back Home
2. My Desire
3. Anywhere
4. Same Town, New Story
5. My Blue Supreme
6. Everything is Wrong
7. Breaker 1
8. Ancient Ways
9. Tidal Wave
10. Twice as Hard