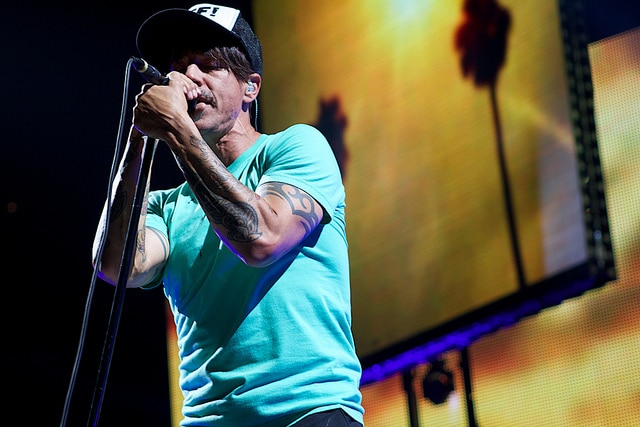 Red Hot Chlli Peppers singer Anthony Kiedis has recently been hospitalised. The band had to pull out of a gig they were due to play because of it.
Red Hot Chili Peppers were due to headline KROQ radio's Weenie Roast in California, but before their set Kiedis was "taken from the venue in an ambulance suffering from extreme stomach pain."
The band released a statement after the incident explaining the situation : "Due to Anthony Kiedis' hospitalization from complications from the intestinal flu on Saturday evening, the Red Hot Chili Peppers regretfully must postpone their upcoming concert for iHeart Radio on May 17th. They would like to extend their gratitude to the fans for the outpouring of well wishes. Anthony is expected to make a full recovery soon."
The band seemed to be on a roll at the moment as their new album 'The Getaway' is set to release on June 17th. Red Hot Chili Peppers also recently released their first single from the new album 'Dark Necessities'.
They worked with producer Danger Mouse on the new album as well as longtime Radiohead producer Nigel Godrich, who mastered the album.
Photo Credit: Ultra 5280