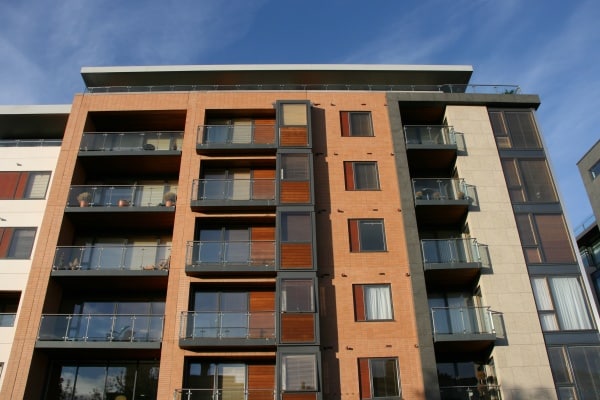 Figures from the Residential Tenancies Board show the average rent for new tenancies is €1,054. In Dublin, it is just over €1,500. Taoiseach Leo Varadkar told the Dail the rate of increase was slowing.
"The market is beginning to stabilise. What people are willing and able to pay is now much closer to what landlords are able to charge," he said.
"It shows that the rent pressure zones are starting to work as well because, of course, these are new tenancies and for new tenancies rents have increased by 6.4% in the last year and that rate is slowing.
"And for those with existing tenancies, the rate of increase – with some exceptions – is 4% or less."
The rate of rent price rises slowed last year but a lack of supply meant that costs still rose by more than 6%. In the last three months of the year the national average for new tenancies was €1,054 per month, up from €990 the year before.
Rents rose by 6.4% in 2017, according to the Residential Tenancies Board. Costs jumped by 8% in the 12 months to the end of the third quarter of 2017, which meant that rental prices price rises were slower in the final three months of the year.
The average rent in Dublin was €1,511 in fourth quarter. While this represented an increase of just over 5%, the rate of inflation recorded in the final three months was the lowest in the capital since 2013. In neighbouring counties Meath, Wicklow and Kildare, the average rent increased by 7.5% and stood at just over €1,100 at the end of the period.
Outside of the greater Dublin area the average rent was €793 per month. The RTB study is based on the 17,700 new tenancies registered with the rental body during the final three months of last year.
Sinn Féin president Mary Lou McDonald criticised the government's responce to the rental price crisis when she said the rates are unaffordable for working families.
She called the current average national rent "a cause of shame and disgrace".
"It is unaffordable for working families. People at work, Taoiseach, who get up very early in the morning, who work very hard and who have the modest aspiration of a secure roof over their head."
If you want to know whether the Rent Pressure Zones are working in your county check out the table from today's RTB report. pic.twitter.com/AsCeg7zhgO

— Eoin Ó Broin (@EOBroin) March 21, 2018