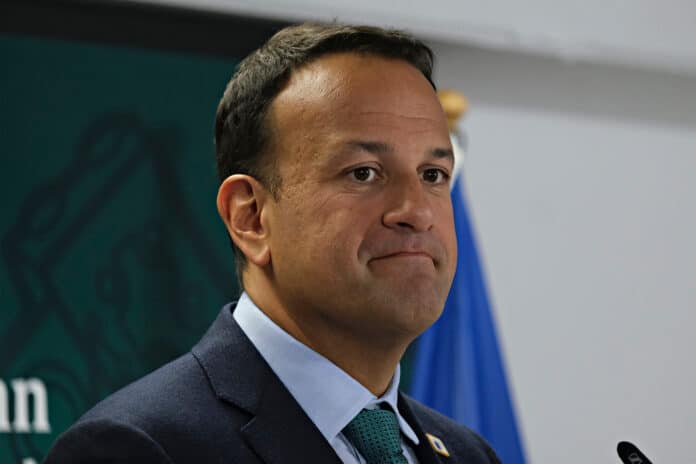 Leo Varadkar has warned that restrictions could be in place for "some time" yet, with case numbers expected to increase again. Varadkar said that it may take another 10 days or so to determine whether lockdown restrictions have had an impact.
Speaking on Morning Ireland, the Táiniste said, "We know that Level 3 max did bring the R rate under 1 and brought the cases down. Level 5 last time did the same as well". 
Varadkar continued, "One of the concerns we have is the new variant which is part of the mix now which might change things".
"But we won't know for sure really until the first or second week in January because when restrictions come in, there is a good 10-14 days before they begin to be reflected", he explained.
Varadkar on the restrictions themselves:
The Táiniste stated that NPHET had reccomended the full Level 5 of Covid-19 restrictions. This would have meant a closure of non-essential retail.
Mr Varadkar does not expect this to happen anytime soon.
He said, "One thing we know from the modelling, is that opening non-essential retail in early December didn't have a major impact on the numbers, so that's something we have to keep in mind".
"They (NPHET) reccomended the Full Level 5", he added.
"Could be in place for some time"
The Fine Gael Leader continued, "We have to bare in mind that any restrictions, we put in place now, could be in place for some time".
Schools are scheduled to reopen again after the Christmas Holidays in January. Restrictions are to be reviewed on January 12. However, Varadkar does not expect many changes if any to be made to the current restrictions put in place.
He said, "The Goverment has said that we will review the current restrictions on January 12, and we will". 
"I don't see them being lifted", he said however. 
Leo Varadkar added, "We can now forsee the point where we will have vaccinated those most at risk. There is a case to say that those restrictions stay in place until that is done".
Varadkar also defended the vaccine rollout plan for Ireland. See here. 
Some encouraging news was released on St Stephen's Day. HSE Chief Paul Reid Tweeted a video of the first set of vaccines arriving in Ireland. See here.