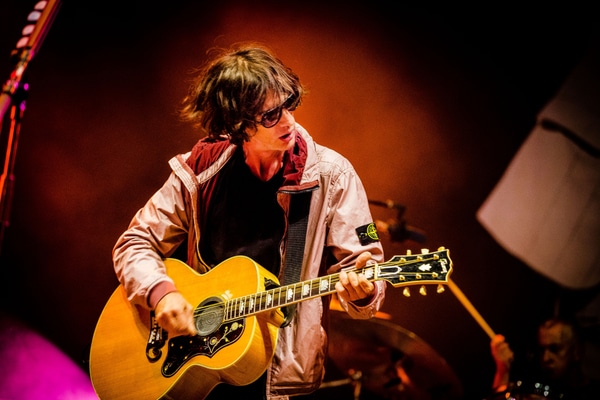 Richard Ashcroft announced yesterday (September 8th) that he would be releasing an album of freshly re-recorded acoustic takes on some of his solo hits as well as classics from his time with The Verve titled 'Acoustic Hits Vol. 1'.
'Acoustic Hits Vol. 1' is set to be released on October 29th via RPA/BMG. Pre-orders for the album are currently available. When fans pre-order they will instantly be able to download a re-recorded version of The Verve's 1997 classic 'Bittersweet Symphony'.
12 re-recorded tracks from Richard Ashcroft's past will be featured on the album including a version of 'This Thing Called Life,' originally featured on the 2010 debut album by Ashcroft's side project band – RPA & The United Nations of Sound.
Liam Gallagher is also set to make an appearance on the album, featuring on the track 'C'mon People (We're Making It Now)', a song originally released on Ashcroft's 2000 debut solo album 'Alone With Everybody'. The song has reportedly been special to the pair since Ashcroft "originally played it to Liam on a piano somewhere in Majorca in 1998".
In other news, Ashcroft has made headlines after pulling out of several festival line-ups, including Tramlines Festival and Victorious Festival. in protest of COVID safety restrictions. Ashcroft has been vocal about his anti-vaccination views.