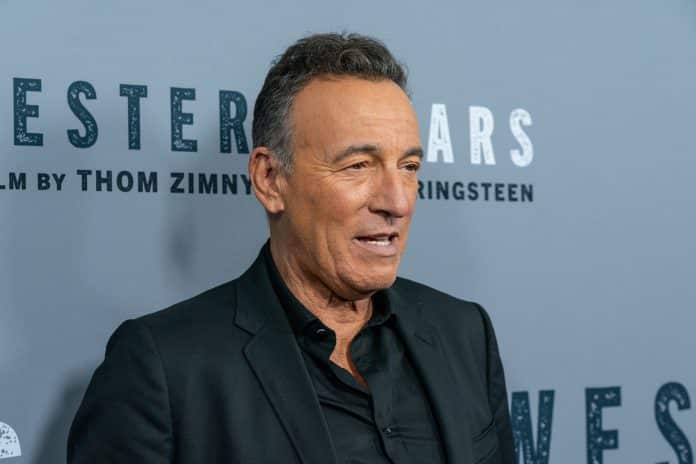 The 2020 Rock and Roll Hall of Fame ceremony takes place next month on November 7th. The full lists of inductees has already been announced and the stars who are also set to feature have been released.
This year's ceremony was due to take place on May 2nd in Cleveland's public hall. It was postponed to November due to the Covid-19 pandemic. In July, organisers announced that the event would be a virtual one.
Inductees include Depeche Mode, The Doobie Brothers, Whitney Houston, Nine Inch Nails, The Notorious B.I.G. and T-Rex.
Jon Landau and Irving Azoff are the recipients of the Ahmet Ertegun award. This award is named after the Turkish-American songwriter and founder of Atlantic Records. It honours songwriters, producers, DJs, record executives, journalists and other industry professionals who have had a major influence on Rock and Roll.
The Rock and Roll Hall of Fame organisers have released a star studded list of participants for the 2020 edition. Bruce Springsteen, Dave Grohl, Ringo Starr, and Miley Cyrus have all been announced.
Chris Martin, Sean 'Diddy' Combes, Luke Bryan, Don Henley, Billy Gibbons, Billy Idol, and Iggy Pop will feature also.
Appearances from Brad Paisley, Gwen Stefani, Alicia Keys, Charlize Theron, St. Vincent, Jennifer Hudson, Nancy Wilson, Adam Levine and Lin Manuel Miranda have also been announced.
The Rock Hall has not announced what guests will be paired with inductees; some are not to hard to guess. It is believed that Coombes and Miranda will be there for Notorious B.I.G. Henley and Wilson are expected to honour The Doobie Brothers.
Miley Cyrus covered Nine Inch Nail's track 'Head Like A Hole' in an episode of Black Mirror that aired last year. Charlize Theron also made great use of Depeche Modes' song 'Behind The Wheel' in the film Atomic Blonde.
Bruce Springsteen is believed to participate in the event in honouring Jon Landau. Landau wrote in an article from 1974 stating "I saw rock and roll future and its name is Bruce Springsteen."
Landau is credited as Springsteen's co-producer on many albums. From 1975's Born to Run up until Human Touch and Lucky Town in 1992, Landau work with Springsteen. He is also recognised as having a major influence on Springsteen from an artistic and professional point of view.
In a statement, Hall of Fame President and CEO Joel Peresman said "We're honored to come together with this distinguished group of musicians and artists to celebrate our 2020 class of Inductees. While this year's program will be different than those of years past, we look forward to recognizing their impact on the industry, their fans and the next generation of artists."
The Rock and Roll Hall induction ceremony always has a jam from inductees and guests to close out the show. It remains to be seen if a jam takes place this year due to the nature of 2020's event.
The 2020 Induction Ceremony exclusive special will air on HBO and HBO Max on Saturday, November 7, 2020. No details of an online stream for fans around the world have been announced yet. For more information on the Rock and Roll Hall of Fame 2020 ceremony can be found here.