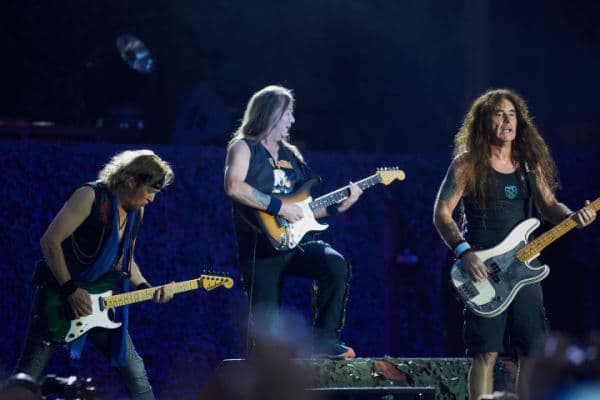 Would you like to listen to the article instead of reading it?
The Rock and Roll Hall of Fame have responded to criticism from Iron Maiden fans, after the band were omitted from this year's list of inductees.
Despite being nominated for the second time for the Hall of Fame, Iron Maiden missed out on an induction to Kate Bush, Rage Against The Machine, Sheryl Crow, The Spinners, George Michael, Missy Elliot and Willie Nelson.
Following this, the Rock and Roll Hall of Fame received huge criticism from Iron Maiden fans online.
"eventually gonna get in"
Responding to this castigation, the Hall of Fame's President and CEO Greg Harris has insisted that Iron Maiden's time will come.
"We love that people care — that they care if they're in or out, and that their fans care. Now the truth is anybody that's nominated, the odds are good that they're eventually gonna get in", he said.
"In fact, I think it may be as high as 90% eventually go in. Rage – this was their fifth or sixth time on the ballot. And so sometimes it takes a while", the President and CEO continued.
"But let's see where it lands. Right now, let's celebrate this year's class, and we can start to debate about next year's class once the spotlight is off of this year's class". 
The list of inductees will be celebrated at New York's Barclays Center in Brooklyn with a ceremony on November 3.
Iron Maiden & Some Very Special Stamps
While they may not be recognised at this ceremony, Iron Maiden were honoured by the British Royal Mail with a set of postage stamps.
The stamps which arrived on January 12, depicted Iron Maiden from times gone by. Eight of these twelve stamps show the band performing, with the remaining four showing the band's mascot, Eddie.
Iron Maiden added their name to a list of artists to be honoured in this way, including Elton John, The Beatles, Pink Floyd, David Bowie and Queen. More on this from Nova here.