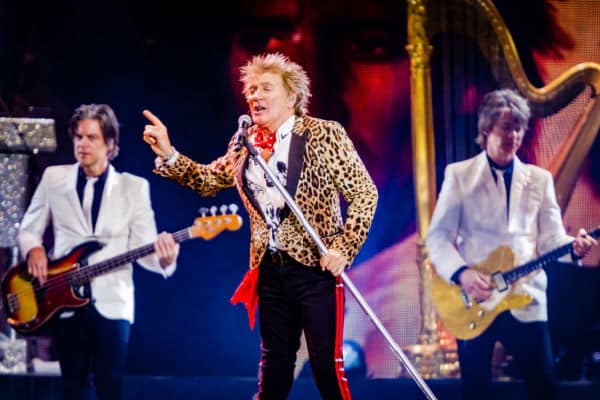 For the first time in 14 years, Rod Stewart will be returning to Cork's Marquee venue for a live performance.
Following the success of the Scottish singer's performances in Dublin and Belfast, this show promises to be full of hit after hit from the man himself.
The news regarding Stewart's upcoming show at The Marquee was announced via Aiken Promotions, who confirmed their line up for this Summer.
Hailed as one of the greatest singers of his generation, Rod Stewart has enjoyed an incredibly successful career in the music industry, selling approximately 250 million records and singles globally.
Along with earning several accolades for his songwriting, including two Hall of Fame inductions, Stewart was also knighted in 2016 by Prince William for his services to music and charity.
Stewart will be performing at The Marquee in Cork on June 20, with tickets going on sale on 9 February at 9.
★ ★ 𝗝𝗨𝗦𝗧 𝗔𝗡𝗡𝗢𝗨𝗡𝗖𝗘𝗗 ★ ★@rodstewart will be back in Ireland this summer to play Live At The Marquee, Cork on 20 June 2023, his first return to perform at the popular Marquee series by the River Lee in 14 yrs. Tickets on sale Thursday 9 February at 9am. pic.twitter.com/2bGNht0tVV

— LATMofficial (@LATMofficial) February 2, 2023
Other acts performing at the venue also include Irish legend Christy Moore, as well as popular podcast My Therapist Ghosted Me with Vogue Williams and Joanne McNally.
"wanted to do well"
Last December, it emerged that Rod Stewart's youngest son Aiden was rushed to hospital, after the youngster collapsed with playing in a recent football match.
Despite being initially reported that Aiden had suffered a heart attack, it subsequently emerged that the 11 year old had endured a bad panic attack.
Aiden was playing for the Young Hoops under 12 side when the incident happened.
"We thought my boy had a heart attack", Stewart said at the time. "He was going blue and was unconscious until he calmed down. It was scary, but it turned out to be a panic attack. The lad wanted to do well, pulled on the Hoops in Scotland for his dad". 
"Another boy fell backwards and banged his head – he's still not back. In all of my days watching football, that's the only time two ambulances had been called".