The Who have announced plans for a new record this year and have alos announced a North American arena tour. The new LP will be the rocker's first since 2006's 'Endless Wire'. That album came after a 24 hiatus after 1982's 'It's Hard'.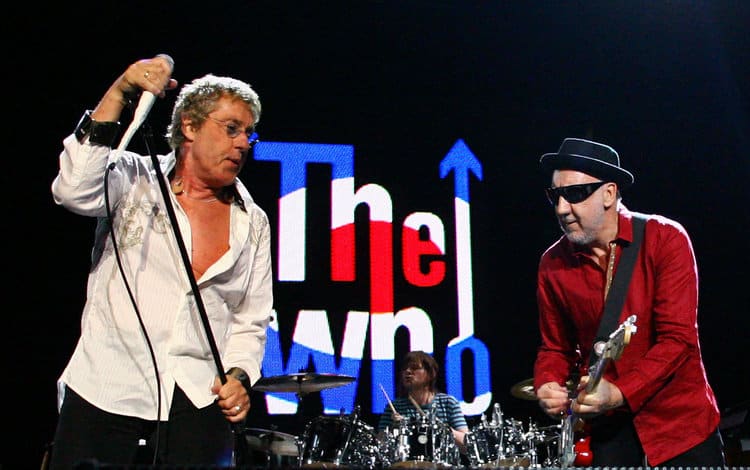 In April of this year the band will begin their 'Moving On!' tour where they will play with local orchestras at a number of venues every night. Frontman Roger Daltrey explained via NME, what to expect of the album and 2019 tour,
"Dark ballads, heavy rock stuff, experimental electronica, sampled stuff and Who-ish tunes that began with a guitar that goes yanga-dang."
And of the live music, there was this message to fans,
"Be aware Who fans! That just because it's The Who with an Orchestra, in no way will it compromise the way Pete and I deliver our music. This will be full throttle Who with horns and bells on."
The Who's Pete Townshend has revealed to Rolling Stone, that he had informed concert promoters Live Nation that there would be no tour unless The Who had new songs on the cards.
"I said I was not going to sign any contracts unless we have new material," Townshend explained. "This has nothing to do with wanting a hit album. It has nothing to do with the fact that The Who need a new album. It's purely personal. It's about my pride, my sense of self-worth and self-dignity as a writer."
As it stands the as yet untitled album is made up of15 demos, which were written by Townshend last year. Frontman Roger Daltrey is due to record vocals later this year, with a 2019 release pencilled in. Townshend explained how Daltry offered no response to the initial demos,
"I had to bully him to respond and then it wasn't the response I wanted. He just blathered for a while and in the end I really stamped my foot and said, 'Roger, I don't care if you really like this stuff. You have to sing it. You'll like it in 10 years time.'"
Daltrey seemingly changing his tune offered his opinion on the tracks, "They're all great songs, But sometimes I hear them and I think, 'I can't add anything to this to make my job as singer worthy of doing anything better than what Pete has already done.' There's at least five or six I can lay into and I'm sure they'll come out incredible. Now that I'm healed up, I'm going to spend time getting into them. Okay, so I didn't get back to him quickly at first. It doesn't mean anything! I was deaf for about three weeks. It wasn't even possible for me to bloody hear what was in them!"
Townshend also opened up about why he and Roger don't get on so well.
"It's that we don't communicate. Over the years we haven't really developed a dialogue. I don't think that the fault is on my side. He feels a bit intimidated, perhaps, because I overcomplicate things, but we think very, very differently. We do talk on the phone. That's the most significant way we communicate, though we don't decide much on the phone. He doesn't text and he's just now starting to use e-mail, but he isn't very good at it."
Daltrey chimed in, "No, we don't communicate well. But I've gotten quite insular, I suppose. I don't know why that is, but I accept it. Is the chemistry between us still there? I hope there is. It's been a year since we worked. We'll see soon enough."
Townshend confirmed that the band will play festivals in the UK over the summer, with a possible tour planned on these shores for the end of 2019.
Don't forget you can keep up-to-date on all things Nova over on our Instagram page – follow us for all the craziness of radio life coupled with news, sports and LOTS of cool competitions! Click here…