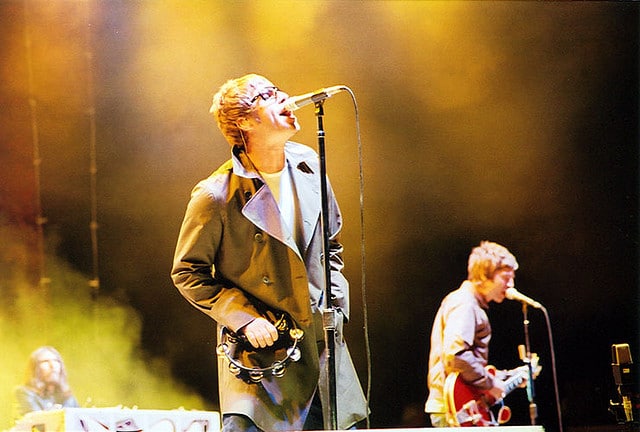 The Who's frontman Roger Daltrey appears to know something we don't, the singer claims he has "no doubts Oasis will reform".
Daltrey and Liam Gallagher shared the stage earlier in the week for a charity event to raise money for the Teenage Cancer Trust.
It was the first appearance by Liam since the breakup of his band Beady Eye. The Mancunian sang at Shepherd's Bush Empire in London, performing the classic Who tune 'My Generation'.
Daltrey kicked off the evening by explaining that Pete Townshend was not in attendance because  he was "at home looking after the dogs. I think he'd rather do anything than hear his songs played back to him! He doesn't like playing them himself!"
An all star cast of musicians played on the night including, Pearl Jam's Eddie Vedder, Kaiser Chiefs' Ricky Wilson, Def Leppard's Joe Elliott and Geddy Lee of Rush, who flew in from Canada especially for the charity show.
Speaking about the charity night, Daltrey said: "That was a great night. Really, really good fun. It was just wonderful."
After the performance, The Who singer told Bang Showbiz: "I've got no doubt Oasis will reform. I've never had any doubts. I just know groups, in the end they'll start to think, 'why not?'. It's what they do! What else is [Liam Gallagher] going to do, become a painter decorator?"
In 2012, Daltrey predicted that the Gallaghers would reform within four years. "You know damn well that they'll be together – I predict within four years," he told XFM. "And it will be magic. They'll be bigger than ever and they'll be drinking twice as much."
Watch Liam Gallagher performing 'My Generation' below.