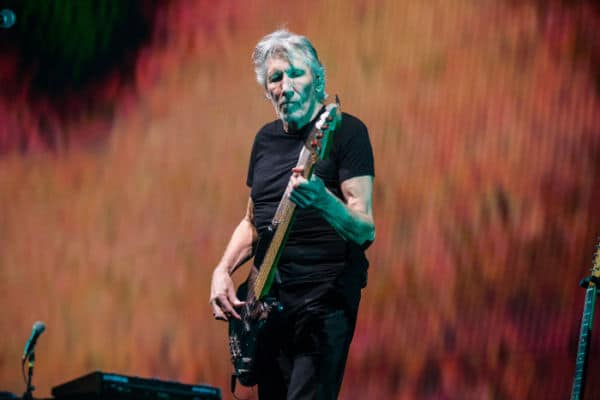 Roger Waters is to take legal action against Frankfurt's city council over the former Pink Floyd co founder's cancelled show at the venue.
Waters' show was set to take place at Feshalle in Frankfurt on May 28, as part of his 'This Is Not A Drill Tour'.
However, the city council cancelled the show over Waters' alleged anitisemitic views.
This cancellation was served due to Waters' boycott of Israel, also known as the BDS campaign, along with comparisons of Israel to aprtheid South Africa, talks with Hamas-affiliated media, and anti semtitic views at shows. More on this story from Nova here.
The show was also cancelled amid concerns over the venue itself, which was previously used a detention centre for 3,000 Jews in 1938.
'Roger Waters Fights Back'
Following this, a statement which was titled 'Roger Waters Fights Back', accused the authorities of having an "extraordinary and prejudicial intention" to cancel this show.
According to the statement, their actions are "unconstitutional, without justification and based on the false accusation that Roger Waters is anti-Semitic, which he is not".
The statement also added, "As a result of this unilateral, politically motivated action, Mr Waters has instructed his lawyers to immediately take all necessary steps to overturn this unjustifiable decision to ensure that his fundamental human right of freedom of speech is protected and that all of those who wish to see him perform, are free to do so in Frankfurt, Munich and in any other city in any other country".
"Mr Waters believes that if this blatant attempt to silence him is left unchallenged it could have serious, far-reaching consequences for artists and activists all over the world". 
— Roger Waters (@rogerwaters) March 16, 2023
Last month, Roger Waters had also threatened legal action against his former Pink Floyd band mate David Gilmour and his wife Polly Samson.
This came after Waters had controversially defended some of Russia's actions in Ukraine in an interview.
Following this, Polly Samson later wrote, "Sadly @rogerwaters, you are antisemitic to your rotten core. Also a Putin apologist and a lying, thieving, hypocritical, tax-avoiding, lip-synching,misogynistic, sick-with-envy, megalomaniac. Enough of your nonsense". 
Roger Waters later released a statement, threatening legal action.
"Roger Waters is aware of the incendiary and wildly inaccurate comments made about him on Twitter by Polly Samson which he refutes entirely. He is currently taking advice as to his position". More on this here.