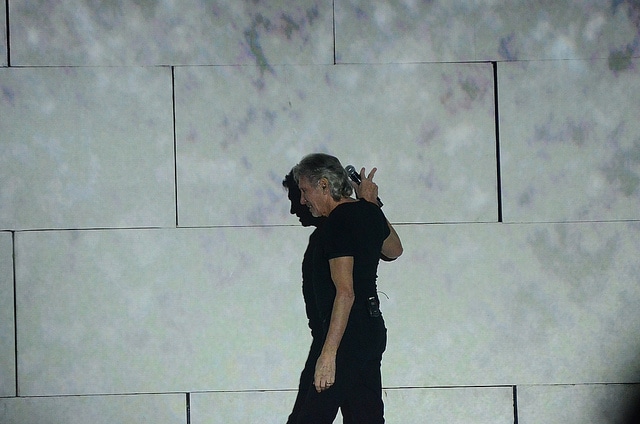 Former Pink Floyd man Roger Waters will release his new concert film on DVD and Blu-Ray at the end of this year. Roger Waters The Wall will be released on December 1st on a number of different platforms.
The film was directed by Roger Waters and Sean Evans and recently screened in cinemas worldwide. The documentary was shot in three different cities during Waters' three year solo tour, which was the largest tour undertaken by a solo artist ever.
As well as highlighting the tour itself, it also goes into more detail about Roger Waters' views on war and how it has affected his family. In a personal pilgrimage it shows Waters travel to France to the site of his grandfather's burial as well as to a memorial in Italy to his father who also died at war.
Speaking about the film Roger Waters said "I'm glad that we have opportunity to share the film with people on a wider scale," adding that "It has had a deep impact on my life, and I'm not the only one. This release provides an opportunity to remember all of our fallen loved ones."
The two disc DVD set will also feature over 95 minutes of bonus footage from Water's reunion with Floyd members David Gilmour and Nick Mason for a performance of 'Comfortably Numb' at a show in London. It seems like the perfect Christmas present for any Pink Floyd fan.
Photo Credit: Sean Rowe