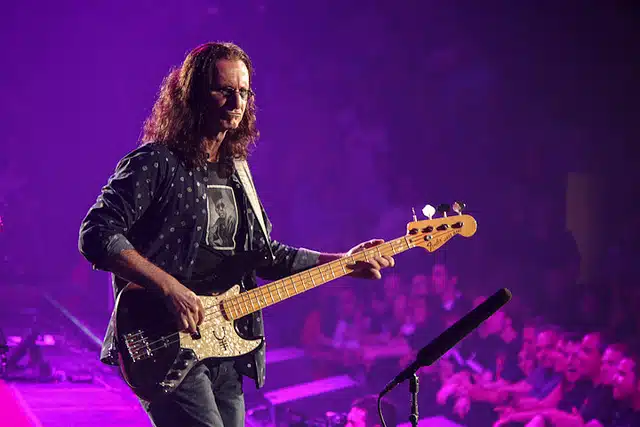 Rush finished up their R40 tour earlier this year which is seen as being the band's last large scale tour. However it appears that the band are still eager to do more shows in the future.
Rush guitarist Alex Lifeson previously said that he felt their tour was cut prematurely and he would have liked to perform more shows. Now it appears his fellow bandmate Geddy Lee is in the same boat as him.
Speaking to Sirius XM recently, Lee was initially pessimistic about another tour "It's always emotional. At this point, we're not able to agree on doing more tours. It doesn't look possible."
However he did say it doesn't mean it won't happen in the future "But I would say that, being an optimist and a patient person, I hope that it will change. We've talked about more music as Rush. There are other ways of presenting our music to the public. But we haven't discussed it since the end of the tour.
Both Alex Lifeson and Drummer Neil Peart suffer from health issues which restricts them from touring . Lifeson said though "I felt very healthy, after some issues over the last few tours. I loved playing every night and I loved playing every note of every one of those songs. I still have some in me that I would like to do."
Photo Credit: Roberta Baker