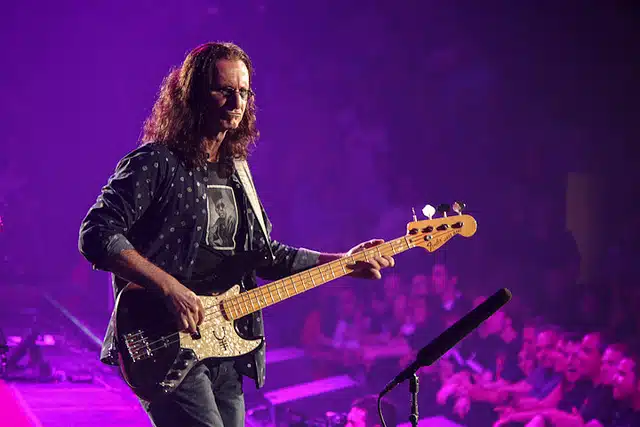 Rush have released a new video from their upcoming live DVD R40 Live. The new video sees the band performing one of their best loved songs 'Closer to the Heart'.
The new clip comes three weeks after Rush gave us a video of the band performing 'Roll the Bones'. In this new video Geddy Lee introduces the song by calling it "a pretty little number.' The camera then cuts to Alex Lifeson playing the 12-string acoustic riff.
The new DVD is set to release on November 20th and captures the band during their two-night stay at the Air Canada Centre in their hometown of Toronto. It contains three CDs and a DVD/Blu-ray with songs covering all phases of their 40-year career.
Guitarist Alex Lifeson spoke about the difficulties for drummer Neil Peart saying "Playing the way he does is very, very difficult on his body. He has chronic tendonitis in his arms and he's had problems with his shoulders. It's just getting to the point, no matter how much we love doing it, that it's much more demanding and much more difficult."
You can check out the video of Rush performing 'Closer to the Heart' down below.
Photo Credit: Roberta Baker