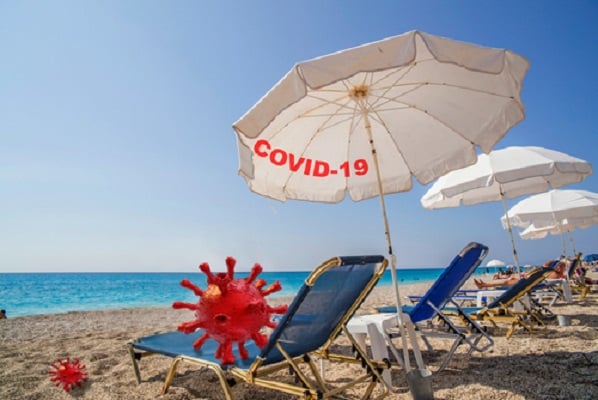 Last week, reports claim Oxford University has taken a huge step towards a breakthrough in the fight against Covid-19. The research university took another step forward yesterday when it revealed positive results among more vulnerable older people. London-based professor, Gabriel Scally raises hope of holiday planning.
The update comes as Tánaiste Leo Varadkar said a vaccine could be in production by next year. Now, a top doctor raises hope early vaccines will be available in time for people to holiday next summer.
Professor Gabriel Scally thinks if vaccines arrive by February, and in sufficient numbers, then it might be "just about possible."
"It is good news and it's nice to have something optimistic," the London based professor said.
"The Oxford vaccine has been one of the leading contenders. Although, there are well over 100 vaccines in preparation across the world."
Professor Scally believes that if Oxford are to get approval by the end of the year, then it will be great news.
"If, as they clearly believe, they are going to get approval by the end of the year and the vaccine should start flowing months after, that is going to be really good news because otherwise it is going to be a very long and difficult and not optimistic winter."
However, Professor Scally warns that a vaccine will not eliminate Covid completely.
He added: "It will just make things a lot safer for a lot of people, but the virus won't disappear."
Professor Scally believes it would take a lot more than a single vaccine.
"We don't know how effective the vaccine is going to be when it is out there."
He thinks it will take time to manufacture and plan an "interesting process" to try and decide where it will be used first.
"You would think immediately it should be used on the most vulnerable. But the correct place is probably where the virus is most likely to spread… maybe used in healthcare settings."
"It will be a rolling programme and will take months to get the supplies flowing and the vaccine administered."
Prof Scally was speaking on a day of more cases, with another three deaths and 939 infections in Ireland.
Meanwhile, Prof Paul Moynagh said it is "naive" to think a vaccine will eradicate the virus.
The top immunologist from Maynooth University was speaking after yesterday's survey. It reveals just 55% of people would get a Covid jab, with younger ages less likely to take the vaccine.
"It's really important we get a good uptake of these vaccines and there probably will be more than one," Moynagh told Newstalk Breakfast.
"But if we've only got half the population taking a vaccine that is 50% effective, that essentially means we only have 20% to 25% of the population protected."