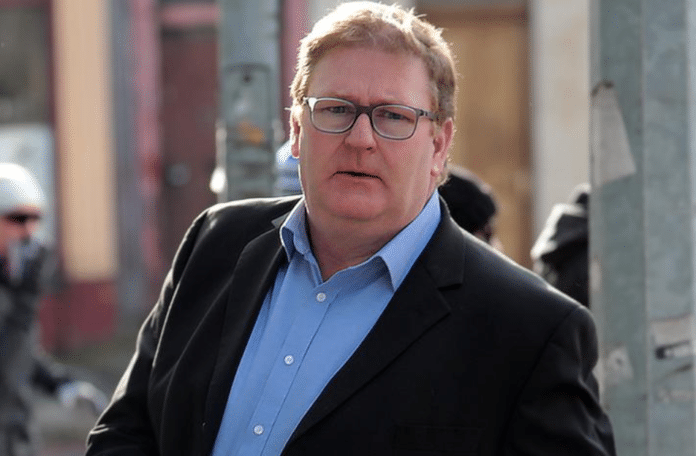 A Scottish pubgoer who punched a Dublin man in a pub after receiving racial slurs during an argument has been spared a criminal conviction.
Gordon Kirkland had maintained that the victim had aimed racial slurs at him during the altercation. He claims the victim called him a "Scottish p***k" along with other offensive slurs. This disagreement was allegedly over a moved pint.
Mr Kirkland from St Patrick's Road, Greenhills, Dublin pleaded guilty to assaulting the man, causing him harm. However, the 47 year old father of two will avoid jail.  Judge Brian O'Shea applied the Probabtion Act, after hearing that the victim did not make an impact statement in court.
The incident involving Mr Kirkland:
Dublin District Court heard how the accused was drinking in Rory O'Connor's pub, Walkinstown around 5-30 pm on 8 December 2019.
The court were told of how Mr Kirkland knew the man as they regularly drank in the same pub, however they were not friends.
Mr Kirkland's barrister, John Griffin said that his client went to the bathroom. When he returned, his pint and chair had been moved and "words were had" with the victim.
Mr Griffin also said that "some racial slurs" were aimed at his client, adding "The racial slurs were related to Scotland".
Mr Griffin also said that Mr Kirkland then punched the man several times in the face and the victim lost conciousness for a "minute or two". Despite not availing of medical attention, the victim later reported the incident to Gardaí.
A Garda seargent told the court that the victim did not attend court or make an impact statement.
The seargent also read out Mr Kirkland's statement. The statement said that the Scotsman received a "barrage of abuse". It also stated that the victim pointed his finger at him and called him a "Scottish c**t" and "Scottish p***k".
Mr Kirkland described this as "racist crap" and added that the victim was also being told to calm down by a friend.
Kirkland had no previous convictions and had also issued a letter of apology.
Man described as "very pleasant and polite"
Judge Brian O'Shea read out a letter from the owner of the pub, describing the victim as a "gentleman" and said that he had been coming to the pub for over 10 years. He also described him as "very pleasant and polite".
Mr Kirkland had claimed, "I genuinely thought he was going to hit me so I got in first,". But, he pleaded guilty.
Judge O'Shea said, "There is no victim impact statement and it's obvious to me now why there isn't,". The judge applied the Probation act, meaning that Mr Kirkland avoided a criminal conviction.