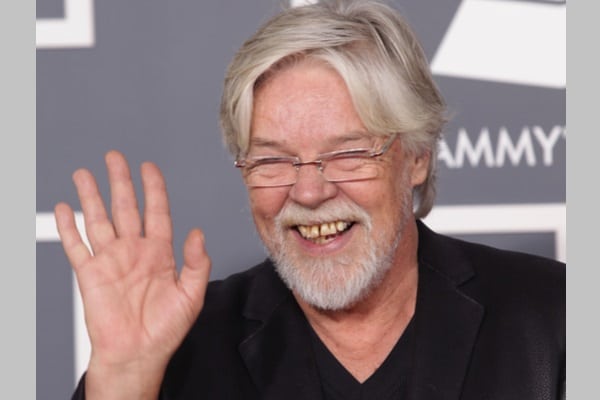 Rosalie singer, Bob Seger emerged unscathed from a small fire that broke out at his home in Orchard Lake, Michigan. The Halloween morning fire had been confined to a chimney flue off Seger's family room, according to various reports.
Investigators said smoke had been discovered erupting from an electrical outlet, with Seger and his wife, Juanita, both home when a fire alarm sounded around 6am. In order to tackle the blaze, firefighters broke through walls and ceilings of Seger's lakeside home.
Although no injuries were reported, the home sustained varying water damage in the family room, and a downstairs room containing a golf simulator. Fire marshal, Byron Turnquist said, "Now the task ahead of us is trying to determine, if we can, what caused the fire".
Over a decade ago, Seger and his wife had their previous home levelled to accommodate their current home on the original lot, and one next door. According to Zillow.com, the 18,368-square-foot house has eight bedrooms and 10 bathrooms, with an estimated value of $9.6 million.
Turnquist said the Seger fire alarms and smoke detectors were key to minimizing the damage and assuring no injuries. The conclusion of Daylight-Saving Time on Sunday, he said, is a useful reminder to change batteries in smoke detectors. Beyond that, he said, "smoke alarms older than 10 years need to be replaced. At that point, they tend to be less sensitive. People think they have a smoke alarm when they really don't."
76-year-old Segar concluded his Roll Me Away farewell tour around two years ago, which will most likely mark the final show of his career. Following the death of long-time saxophonist, Alto Reed to cancer in 2020, Seger suggested that he could not hit the road again.
Speaking during a 2021 interview with SiriusXM, Seger recalled his final phone call with Reed and said, "I listened really hard to him. And he said, 'How grateful I am for my wonderful life.' … I thought that was so beautiful, and I thought he was so brave. I don't think I could go out [on tour] without him."