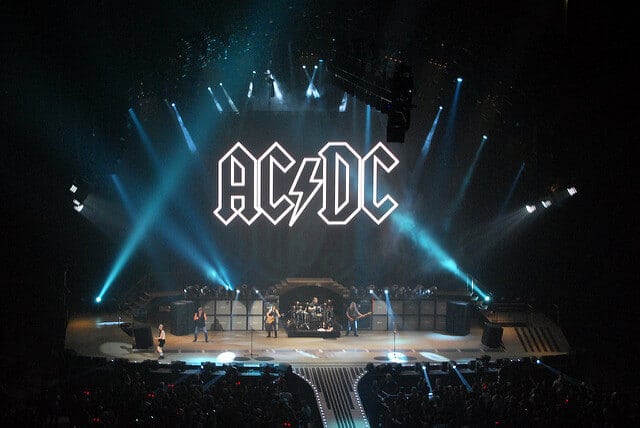 Phil Rudd has been trying to make amends with ACDC and Axl Rose after he stated that he wouldn't play with Rose while he fronted ACDC and stated "I don't really rate him"
He has now changed his mind on the combination and has been impressed with Axl Rose fronting the band on their successful Rock Or Bust tour. After watching some clips on youtube of the band and Axl, he stated he was impressed by what he saw "I was surprised, it wasn't too bad, I was quite surprised, I thought he did quite well and that's not an easy gig, mate, it's not an easy gig at all"
Rudd also regrets his actions that lead him to be forced to leave ACDC after he was arrested over possession of methamphetamines and Cannabis. The guitarist was then sentenced to home detention for 8 months as a result of the arrest.
He spoke to Music Radar about the dismissal from the band "I was just being a F***ing d**ckhead. I shot myself in the foot"
He acknowledges that he has made mistakes and he must now live with his "You make your own bed, Mate, You make you own mistakes and you have to deal with them and that is what I have done. Hindsight is 20/20"
If these new moves towards making up for his past mistakes will mean he could possibly be rejoining the ACDC line up remains to be seen. ACDC have been having a tough couple of years re their line up. Last year Angus Young hired Rose to replace their long time singer Brian Johnston after he was forced to retire due to severe hearing loss. Along with that, co founding member Malcolm Young was also forced to retire due to dementia as did Cliff Williams also retire.
While many fans hope that a reunion between Young and Rudd is possible, the future of ACDC is still up in the air as Axl Rose has teamed back up with his band Guns N' Roses for a worldwide tour. We can always hope though!
Photo Cred: ZHU