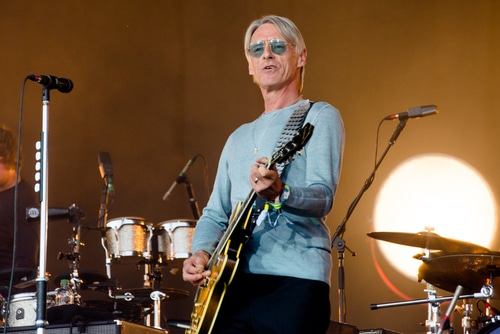 Every day at 4:30 on Radio Nova, Pat Courtenay brings you seriously addictive music news and here are the stories that matter today.
A new documentary about Chuck Berry is being released this month. It's called 'Chuck Berry; The Original King of Rock and Roll. The documentary takes a look at the life and career of the man who many believe created rock and roll.
The documentary features interviews from many legends such as Gene Simmons, George Thorogood, Alice Cooper, Nils Lofgren, Johnny Rivers, Gary Clarke Jr and Steve Van Zandt.
It also has footage that includes Mick Jagger, Keith Richards, Little Richard and Bo Diddley talking about Berry. In the documentary a young John Lennon can be seen saying "If you tried to give rock and roll another name, you might call it 'Chuck Berry".
The documentary is produced by Jon Brewer, who produced Beside Bowie: The Mick Ronson Story and Guns N'Roses: The Most Dangerous Band in the World.
It is the first feature length film about the legendary Chuck Berry. He was the first artist inducted into the Rock and Roll Hall of Fame. Songs such as 'Johnny B. Goode', 'Maybellene' and 'Roll Over Beethoven', saw Berry become a household name and these songs laid the foundation for rock and roll.
In a statement about Berry when he passed away, the Rock and Roll Hall of Fame said "While no individual can be said to have invented rock and roll, Chuck Berry comes the closest of any single figure to being the one who put all the essential pieces together. It was his particular genius to graft country & western guitar licks onto a rhythm & blues chassis in his very first single, 'Maybellene'.
Chuck Berry; The Original King of Rock and Roll is released on all VOD platforms on November 27. Watch the trailer below.
On Thursday November 12, Paul Weller brings us his new music special. It is called MID-SOMMER MUSIK. It lasts for one hour and will include brand new songs and full band versions of tracks from 'On Sunset' and 'True Meanings'.
Speaking about the event, Weller said "This is as close as we're going to get this year to playing live and for us to play to people. For all of us to get back together was such a joy, and I didn't realise how much I'd missed it until we started playing together again".
The performances were recorded during the summer, at the peak of the heatwave, and the first time Weller's full band had been together in nearly 6 months – including Steve Cradock, Andy Crofts, Steve Pilgrim, Ben Gordelier and Tom Van Heel. Tickets can be bought here. Watch the trailer below.
Make sure to keep tuning into Radio Nova as we bring you seriously addictive music and music news!