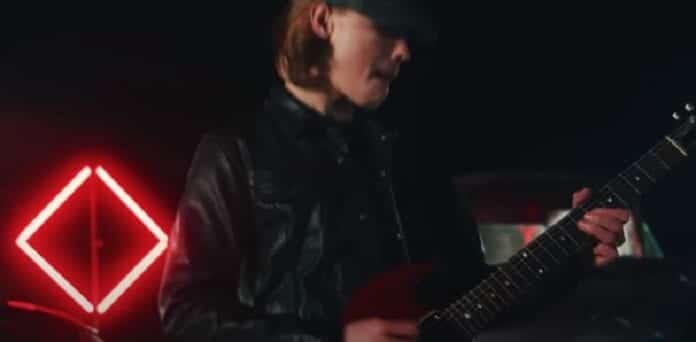 Everyday on Radio Nova, Pat Courtenay brings you the best music and Seriously Addictive Music News, and here are the stories making the headlines today.
When he was ten-years-old, Toby Lee released an incredible cover of B.B King's 'The Thrill Is Gone' as a tribute and was introduced to the world as a guitar phenom.
Now, at the tender age of 16, Lee is back with his own song entitled 'Take The Wheel'. It is the first song from his upcoming album, 'Aquarius'.
The teenager is a huge AC/DC fan and you can hear their influence on his new song. Check it out below.
"'Take The Wheel' is one of my favorite tracks. I'm a huge AC/DC fan and wanted a real driving rock song with a killer solo. It's about being with the one you love and taking off on the open road heading for adventure and a bright future."
He also discussed the music video for his new single and said: "I loved filming at [UK venue] Caffeine & Machine in my dream car, a Porsche 912 – it was just a shame I had to hand it back at the end of the day."
His musical journey began when his grandmother gave him a ukulele when he was four-years-old. In his young life so far, he went viral at the age of 10 for his B.B. King tribute and also featured in the London production of 'School of Rock' where he played Zack.
Toby Lee has also performed with blues artist Joe Bonamassa at the Royal Albert Hall who once called Lee, "a future superstar of the blues."
His new album 'Aquarius' will be released on June 11. The limited-edition double-vinyl and double-CD formats feature a 'jams' bonus disc, which includes a series of instrumentals inspired by Lee's Sunday jam sessions video series. You can pre-order the new album here.
U2 recently announced their 'Virtual Road Series'. The first performance was their iconic concert from Slane Castle in 2001.
The band has now released 'Where The Streets Have No Name' from the show and you can check it out below.
In other Seriously Addictive Music News, Pink Floyd recently announced a new live album entitled 'Live at Knebworth 1990'.
It will be released on April 30 and is available to pre-order here. To celebrate the release, the performance of 'Shine On You Crazy Diamond' has been uploaded to YouTube and you can check it out below.
Be sure to keep listening to Radio Nova as we bring you the best music and Seriously Addictive Music News!