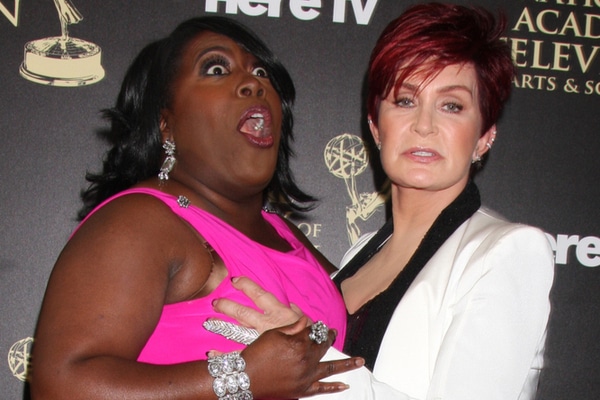 Sharon Osbourne has apologised for her defence of Piers Morgan, who left Good Morning Britain following comments made about Meghan Markel. Sharon insisted that she is not racist before opening up on her deep "horror" of being associated with the term.
The former X Factor judge told Piers that she stands with him, adding that "People forget that you're paid for opinion and that you're just speaking your truth". The topic was discussed further on US show, The Talk, where Sharon said she felt like "about to be put in the electric chair because I have a friend who many people think is a racist".
Sharon has since apologised for her comments made on the show and shared a written apology on social media this morning. She said she has "always been embraced with so much love & support from the black community & I have deep respect & love for the black community. To anyone of colour that I offended and/or to anyone that feels let down by what I said, I am truly sorry".
She went on to say that she felt "panicked" and "blindsided" which allowed her "fear of being accused of being racist take over". Sharon added that she is "not perfect" and that she is "still learning" and even pledged to "learn, listen and do better".
In her apology, Sharon claimed that she does not condone racism, misogyny or bullying. She insisted that she will "always support free speech" but admitted that her tweet did not make a "clear distinction".
A source close to The Sun revealed that the atmosphere after the show was "awkward" and that both sides "refused to apologize". They said Sheryl and Elaine "did not want to look weak to the black community", who think they went out of their way to educate Sharon. "Sharon does not trust that Sheryl and Elaine wouldn't bury her further on air."
"[Sharon] does not want to apologize when she feels she was attacked on air for supporting a friend. It was an impasse and there is still tension you can cut with a knife. The damage is done. Mrs. O will never forgive Sheryl for ambushing her with that question and seeming to paint her out to be racist on live television. That bridge is forever burned. Mrs. O left the set sobbing yesterday so hurt by what transpired."
— Sharon Osbourne (@MrsSOsbourne) March 12, 2021