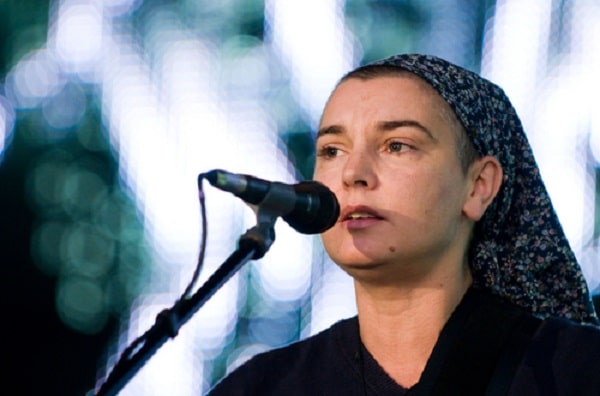 Sinead O'Connor has taken to Twitter to request backing tracks for her forthcoming album.
The singer put up a post to say that 3 more songs and her album will be complete. The singer is looking to complete her work and is looking for "3 'up-tempo' backing tracks" to write lyrics and melody for.
Sinead was very specific in what she did not want in the track. The 53 year-old requested no rockabilly or acid-house, no drum machine hand claps, and no sax in the demos. If you have any material that you think suits this criteria, you must leave your track in the post's comments section.
In other news, Sinead let out a very personal cry on her other Twitter account, yesterday. The singer has one account for professional business and another under her Islamic moniker Shuhanda Sadaqat, used to make the tweet.
"Ok here goes a reach out. I've been secretly living with a physically paralysing, trauma related case ofacute low self esteem for the last few years and months and weeks and am lately not eating because it's made me so agoraphobic I can't go to the shops. And I'm starving".
"I currently live in a very remote part of the country so take outs, and or grocery deliveries are not an option. That's why I Have clearly asked ONLY if anyone knows of meal services for people with mental health conditions who's ability to self care is diminished".
The singer came back to her social media later to assure fans that she was feeling fine. However, plenty of people had already been concerned. We wish Sinead all the best.
Last week, O'Connor recently released a cover of Mahalia Jackson's 'Trouble Of The World', alongside a Don Letts directed video.
"Every movement needs a soundtrack (and) the soundtrack for this particular movement has already been recorded by people like Mahalia Jackson," Sinead said in a recent Hot Press interview.
We wish Sinead all the best.