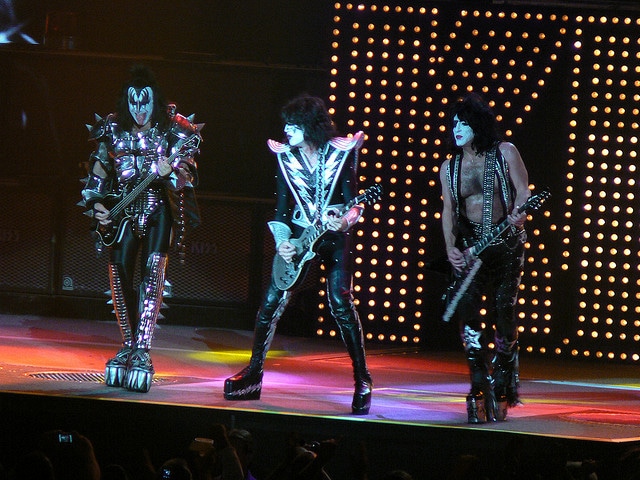 Kiss's frontman Gene Simmons was in Dublin yesterday and he decided to pay a visit to the Dail bar in Leinster House.
However, the glam rocker wasn't boozing it up with politicians on Kildare Street, he was embracing Ireland's other favourite drink, a nice cup of tea.
Gene posed for photographs outside Leinster House with delighted gardai, although some seemed puzzled as to who this man was with the giant tongue?
Simmons was make-up free as he strolled around Dublin in his trademark black sunglasses, grey overcoat and red silk scarf. He told reporters "I'm just visiting as a private citizen."
The singer was accompanied by friends, including Sheila Lamb, daughter of American artist Matt Lamb.
When asked why he was in Ireland? The rocker replied: "Why not? It's filled with history, every once and a while i drop in to places that i find fascinating."
Then Gene attempted his best Tom Cruise 'Far And Away' Irish accent, "And there's nothing more fascinating than Ireland is there?"
When questioned does he feel weird without his make-up? Simmons replied: "Women will tell you, sometimes it's good to take it off."
Kiss are celebrating 41 years in rock music and Simmons is releasing a new book titled 'Me, Ink'. He describes it as "a manual for life, because high school doesn't teach you everything that you need".
The frontman also discussed Kiss' extensive licensed products range. Five thousand Kiss items are available to buy including "condoms to coffins, we'll get you coming and get you going," Simmons said.