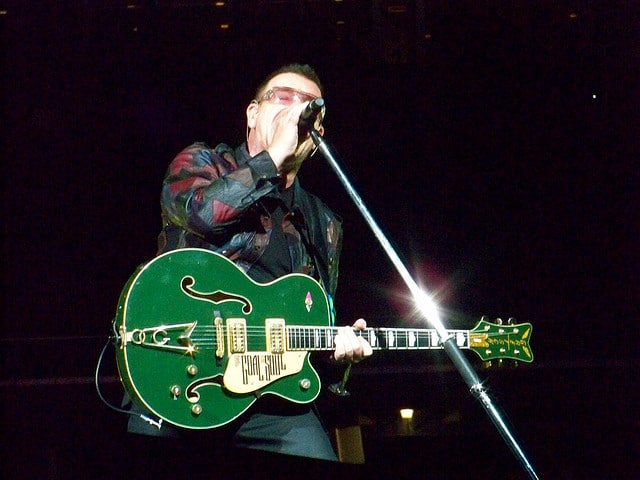 U2 confirm the tour dates for their upcoming 'Innocence and Experience' tour scheduled for next year.
It's all set to begin in May, the Irish rockers will kick off the North American leg of their tour in Vancouver on May 14th, travelling down the west coast of America to San Jose and Los Angeles for the last few days of May.
They'll stop off in Montreal, Chicago, Toronto and Boston, before playing 4 nights in New York City's Madison Square Garden from July 18th – July 23rd.
The 'Innocence and Experience' show then heads for Europe, stopping off in Turin, Italy, on September 4th. Then moves on to Amsterdam, Stockholm, Berlin and Barcelona. The Irish lads arrive in the UK on October 25th to play 4 nights at the O2 arena in London.
At the moment the last date scheduled is Paris on November 11th, however there are rumours that U2 are planning a very special surprise for their Irish fans for the end of 2015.
The group will be touring their latest album Songs Of Innocence for the upcoming shows. The album was releases through iTunes in September to 500 million Apple subscribers, to date it has been streamed 81 million times and downloaded by 30 million fans.
U2 might be heading in a new direction for their potential 2015 tour, the group are teasing the possibility of performing two very different types of concerts. The Irish rockers are apparently mulling over the idea of holding one acoustic gig and one electric show.