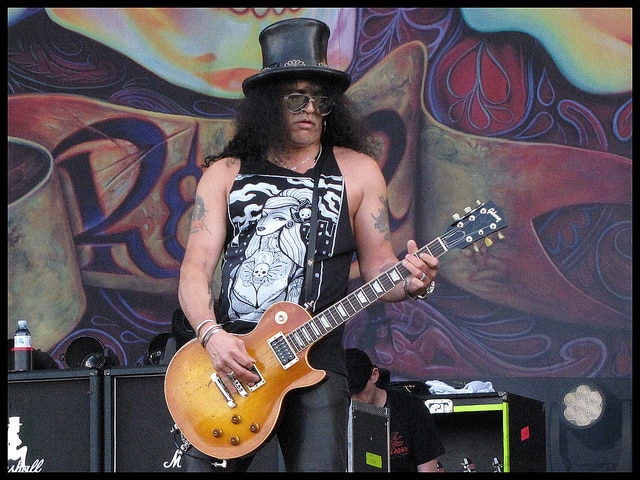 It appears that former Guns N' Roses bandmates Axl Rose & Slash are actually on good terms, contrary to other reports. Slash spoke about their relationship in a recent interview on a Swedish Television show.
Speaking to the Swedish Television station Aftonbladet, Slash spoke about the relationship he currently has with Guns N' Roses frontman Axl Rose. After a long stint of public animosity he put the rumours to rest and said "It was probably way overdue, you know"
Slash continued by saying "It's very cool at this point, let some of that negative dispel some of that negative stuff, that was going on for so long". However, when he was asked about a possible reunion he wasn't as optimistic.
Speaking of a possible reunion he quickly brushed aside the notion saying "Oh, I couldn't answer that one, let's get off the topic cause that's an old one you know."
The current version of Guns N' Roses which features Axl Rose saw some line-up changes recently when guitarist DJ Ashba announced he would be leaving the group. This followed on from last year's departure of another guitarist Ron 'Bumblefoot' who left them as well.
Photo Credit: Laura Cox