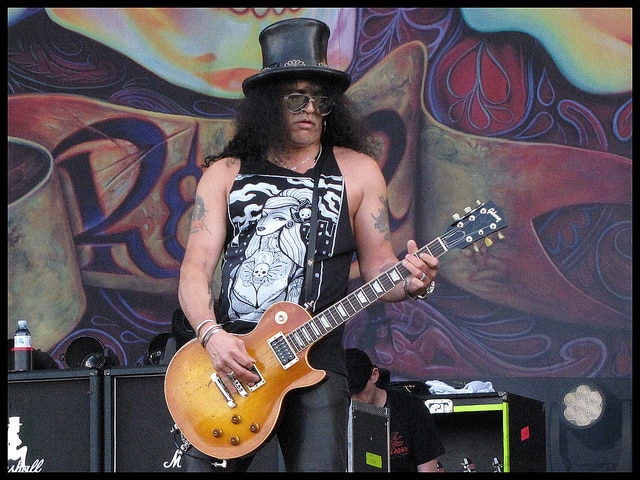 It appears that Slash is already in the studio working with Guns N' Roses, according to new reports. The news comes from former Guns N' Roses publicist Arlett Vereecke.
She said that Slash has started recording with the band but Axl Rose hasn't been involved as of yet. Speaking to Classic Rock magazine she said "I know they're doing some recording. They're definitely doing something there in the studio. Axl hasn't been there, but Slash is definitely in there and it's not for anyone else."
Ex-Guns N' Roses manager Alan Niven also suggested that Duff McKagan and Izzy Stradlin have also been working together lately. Niven said "Duff and Izzy were in the studio before Christmas doing stuff. At a casual glance I think they've got at least a couple of tracks down."
Vereecke also spoke about the possible setlist for the upcoming Guns N' Roses reunion. She hinted that the band will play tracks from 2008's Chinese Democracy along with late-80s and early-90s material.
The band's planned reunion gets underway in April with two Las Vegas shows. They've also scheduled two Mexico City concerts in-between headline appearances at Coachella later in the month. Speaking about the live show Vereecke said "It's certainly an amazing production."
Photo Credit: Laura Cox