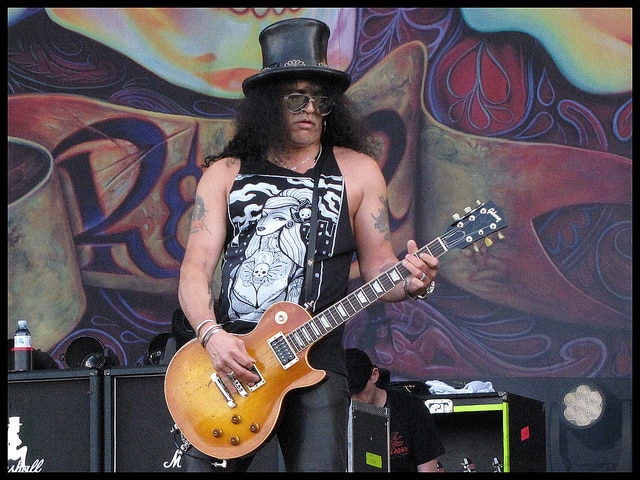 A new documentary about the life of Slash on the Sunset Strip has been released. Slash: Raised On The Sunset Strip is available now on DVD and Blu-Ray.
The new documntary film includes interviews with Lemmy, Dave Grohl, Nikki Sixx and many more. It was initially launched in 2014 as a TV movie and is only now being released on DVD.
Raised On The Sunset Strip focuses on the guitarist's childhood in England and his later life in California as part of bands Guns N' Roses, Velvet Revolver and his solo work with Myles Kennedy And The Conspirators.
The documentary also includes new and archival footage, as well as his own personal anecdotes. It also features interviews from a number of band members past and present.
As well as the previously mentioned Lemmy, Dave Grohl and Nikki Sixx, there are interviews from Duff McKagan, Matt Sorum, Joe Perry & Alice Cooper.
It was also recently announced that Slash would be reuniting with Duff McKagan and Axl Rose for a Guns N' Roses reunion. No drummer has been named for the tour however, with Sorum apparently up for doing it.
A new GNR documentary is set to air tonight as well, The Most Dangerous Band In The World: The Story Of Guns N' Roses, is on BBC 4 tonight (February 5th) at 10pm.
Photo Credit: Laura Cox