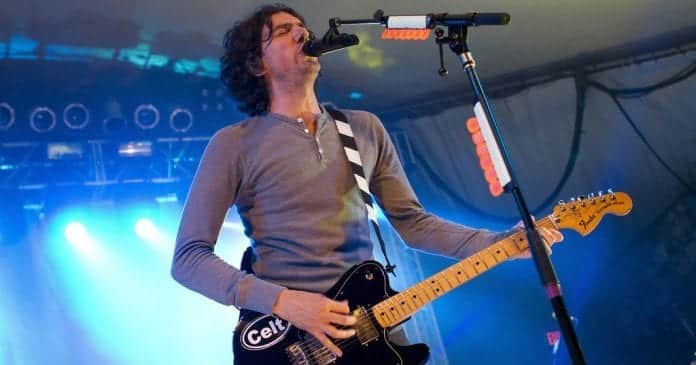 On the back of the announcement of their first album in over seven years Snow Patrol have released a video for their new song 'Don't Give In'. The official video is the first single from the new album, 'Wildness' which is due for release in May.
As well as this the band are set to promote the new album with an extensive tour across the island of Ireland in May. Here's the schedule:
11/05/18 – Millennium Forum, Derry
12/05/18  – Opera House, Cork
14/05/18  – INEC, Killarney
15/05/18  – Olympia, Dublin
16/05/18  – Opera House, Wexford
18/05/18  – Leisureland, Galway
20/05/18  – Ulster Hall, Belfast
Tickets for the shows will go on sale later this month, but there's a fan pre-sale that will commence on March 28th. You can register for this priority period by pre-ordering 'Wildness' before March 27th on the band's official site here.
Singer, Gary Lightbody recently opened up about his battle with alcohol and depression. In an interview with BBC 2's Jo Whiley, Lightbody admitted that he'd pretty much spent the last five years 'drinking solidly'.
When asked about why the album had taken so long, the singer explained:
'I wanted it to be right and it wasn't right until recently, the music had been written a while, but the lyrics took a lot longer, just a lot, lot longer. I wanted to delve deeper than I'd ever done before and talk about things I've never spoken about before and some of it is heavy stuff but I don't think the album feels like a heavy record I think the album is quite a hopeful record.'
When asked about how the rest of the band were with the lengthy hiatus, Lightbody explained,
'I do think the rest of the band would have been ready to record at any point over the last five years. But they never showed frustration or anger. Never did they say, 'Hurry up and write the songs, mate.'