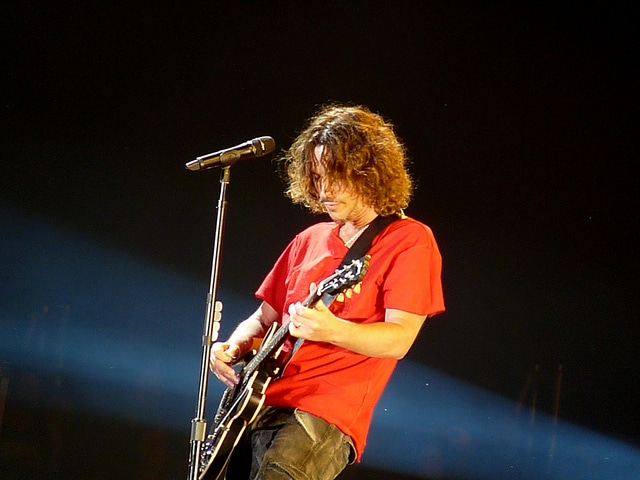 If you didn't already know, a lot of crazy stuff happens in Florida. Tales like, a man arrested for picking mushrooms with an alligator in his backpack, a pug dog shooting a man in the leg with a 9mm handgun and a woman renewing marriage vows with a Ferris wheel named Bruce, are just an average Tuesday in the Sunshine State.
A Florida woman has been arrested for allegedly stalking and harassing Soundgarden's singer Chris Cornell and his wife Vicky Karayiannis.
32-year-old, Jessica Leigh Robbins, was taken into custody after sending numerous threatening social media messages and according to FBI agents may have tried to enter the couple's other home in Miami last autumn.
A judge in Tampa, Florida, ordered her bond set at €37,000 and she was released on bail. The conditions of her bail are, she can't have any contact with the Soundgarden frontman, she can't go on the internet, she has to wear a GPS device on her ankle and enter a psychiatric hospital for evaluation.
According to court reports, Jessica Robbins has organised a public signing for Cornell, at the signing she ran towards the singer and screamed his name. Although he had never met the Florida woman, she asked if Cornell had gotten copies of her manuscripts, later on Robbins posted a video online claiming that Cornell had stolen her writings.
The FBI reported that, she had sent more than a hundred messages a day to Cornell, using different accounts and usernames. In one of the messages it is alleged that she travelled to Chris' Miami home and tried to access his lift but luckily she didn't have a lift key.
For more insane Floridan stories follow @_FloridaMan and @_Flor1daWoman