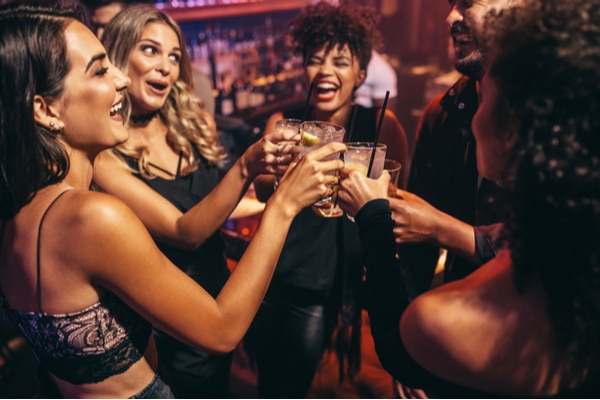 A spending boom is set to rock the Irish economy this week as the country's live entertainment sector reopens after a 20-month-long shutdown due to the Covid-19 pandemic. 
As nightclubs and music venues reopen their doors, the €45m Guinness Cork Jazz Festival will be the first major indoor music festival the country has seen since the start of the pandemic over a year and a half ago. 
The Cork Jazz festival, founded in 1978, is one of Ireland's longest-running annual music festivals and has been a major money maker for the country's south-western county. 
Due to begin tomorrow, festival organizers hope that the event will set positive precedent for the return of more live music and entertainment festivals. 
Diageo Partnerships' Director Rory Sheridan spoke on his anticipation for the return of the Cork Jazz festival. 
"Ireland is brimming with some of the most talented and creative musicians, artists and performers, but during the last 18 months they've had no stage, no pubs, no venues or stadiums," he said.
"This will be the first major festival in Ireland since the pandemic to take place, which is a significant milestone not only for musicians and the events industry, who have been one of hardest-hit industries, but also for festival goers who have been waiting for some good news."
While the return of live entertainment has caused more than a little confusion for sector heads and consumers alike, business groups have predicted a strong outpouring of support and spending in the coming months. 
The return of live entertainment has been, in part, due to the "incredible" demand for music, comedy, and dance by the Irish people. 
Experts are forecasting record spending between Halloween and Christmas, predicting that Irish families are likely to dip into multi-million savings they've stockpiled throughout the pandemic to help the economy rebound from Covid-19.
The economy is expected to see an increase of  €1bn spent this Christmas compared to last year as Covid restrictions relax, with the average Irish person set to shell out nearly €600 on Christmas alone. 
Sector heads have been putting pressure on the Irish government for months now to reopen, with the Event Industry Alliance (EAI) saying that the sector had been blatantly discriminated against, citing the return of major sporting events three months before the return of live entertainment. 
Senator Tim Lombard reported that the reopening of Ireland's hospitality, entertainment, and night-life sectors will go down in history as a landmark day for the Irish economy. 
"Wide and robust implementation of the Covid-19 certificate, along with ID, will be required to enter hospitality businesses," he said.
"All protective measures should be employed by everyone, including acting fast, isolating and getting tested if we have symptoms; wearing our face coverings where appropriate, making sure indoor spaces are well ventilated; maintaining adequate social distancing whenever appropriate; and covering our coughs and sneezes and keeping our hands clean."
"Nightclubs can reopen with the appropriate protective measures in place, there will no longer be limits on the numbers attending weddings and religious services, and indoor live music, drama, entertainment and sporting events can take place provided they are fully seated."
"As we move forward together, it is vital that we continue to act responsibly and monitor the ongoing risk posed by this dangerous and unpredictable disease."