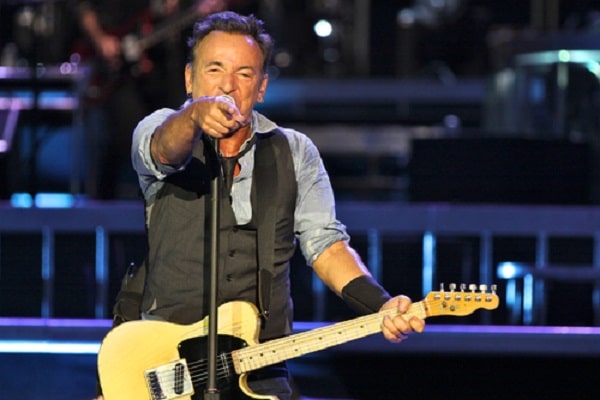 Bruce Springsteen documentary 'Letter to You' will stream on Apple TV+, the same day as the release of the title album. The iconic rocker wrote, directed, and served as executive producer on the black and white documentary, directed by Thom Zimny.
It follows Springsteen and the E Street Band during their five days spent recording the album in his Colts Neck, New Jersey studio. We will get to see the band learning, arranging, and recording the songs and a glimpse into their long friendships.
In an interview for Rolling Stone's cover story, drummer Max Weinberg spoke of the cameras everywhere in the studio. "You're not aware of it, really, because you're so focused".
Guitarist Steve Van Zandt said that they were creating a song "every three hours".
"We basically cut the album in four days. We booked five days and on the fifth day we had nothin' to do, so we just listened to it."
Each track accompanies meditative spoken-word passages from Springsteen, similar to last year's Western Stars concert film. This time swapping shots of the desert out West for snowy Jersey landscapes.
Springsteen has been working with Zimny since 2000, when he directed the HBO concert film Bruce Springsteen and the E Street Band: Live in New York City. Zimny also worked with the Boss on many other projects, including Springsteen on Broadway and the aforementioned Western Stars, which he co-directed.
Springsteen's new album includes the previously released title track and 'Ghosts', which was released on September 24th.
The big day is in three weeks from Friday, so get that holiday request approved fast!