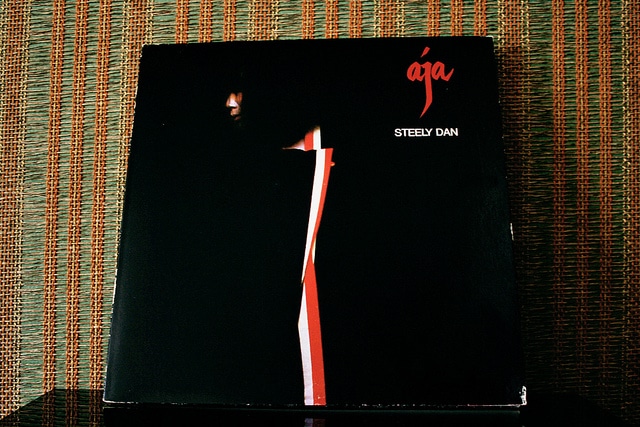 Aja is the sixth album by the jazz rock band Steely Dan. Released in 1977 on ABC Records, it became the group's best-selling album. This was the band's first platinum album selling over 5 million copies.
Steely Dan co-founders Walter Becker and Donald Fagen reached new heights in this album with their sophisticated and textured jazz-rock style. One of the singles from Aja, 'Peg' is infused with jazzy harmonies and blues and gives listeners a captivating example of jazz-rock at its finest. Following the album release the album won the Grammy Award for Best Engineered Non-Classical Recording.
As regards the unusual name of the album, Donald Fagen has stated that the title Aja comes from the name of a Korean woman who married the brother of a high-school friend of his. Aja created tremendous success for the duo and is the subject of one of the Classic Albums, a series of documentaries about the making of famous albums.
Tracks:
Side one
'Black Cow'
'Aja'
'Deacon Blues'
Side two
'Peg'
'Home at Last'
'I Got the News'
'Josie'
Photo Cred: Jeremy Chan