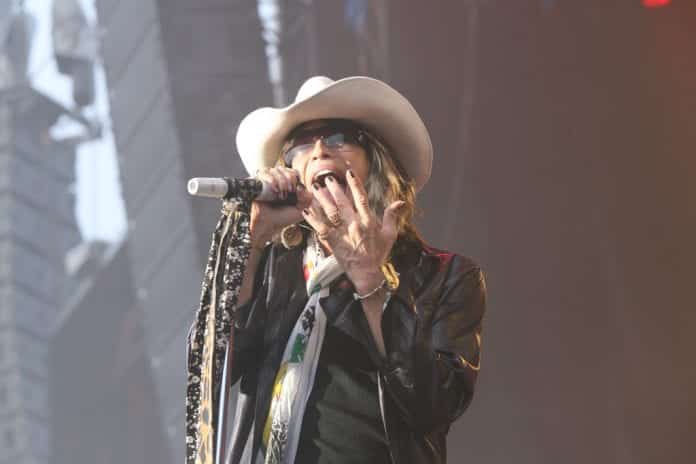 It was recently reported that Steven Tyler had suffered a seizure following his performance at an Aerosmith concert.
The rumoured incident caused the band to cancel the remaining four shows of their South American tour. The only details provided by Aerosmith were that the cancellations were due to "unexpected medical issues" but it was widely reported in the media that Tyler had suffered a seizure.
Tyler has now completely denied those claims in a statement issued on Monday.
"I give you all an A+ for creative speculations but I certainly did not have a heart attack or a seizure (unless Joe Perry is takin' a rippin' lead)," Tyler wrote on the Aerosmith site. "Sorry to have cut the tour short but I had to have a procedure that only my doc in the States could perform."
"It breaks my heart to have left this tour early. The band has never played better. Just watch the 100,000 people at Rock in Rio," Tyler wrote before ending, "We've been to Tel Aviv… to Russia… to Rio… and all the in between… I guess it's true what they say, 'That life's a pisser when eu're a peein'.'"
After Aerosmith canceled the rest of their AeroVederci tour, Tyler assured fans,
Tyler assured worried fans, "I am not in a life threatening condition, but I need to deal with this right away, and get some rest and medical care immediately in order to sustain and maintain my future performances… I promise I'll be back."
There are currently no upcoming tour dates scheduled for the band.
Photo Credit: Hans Westbeek