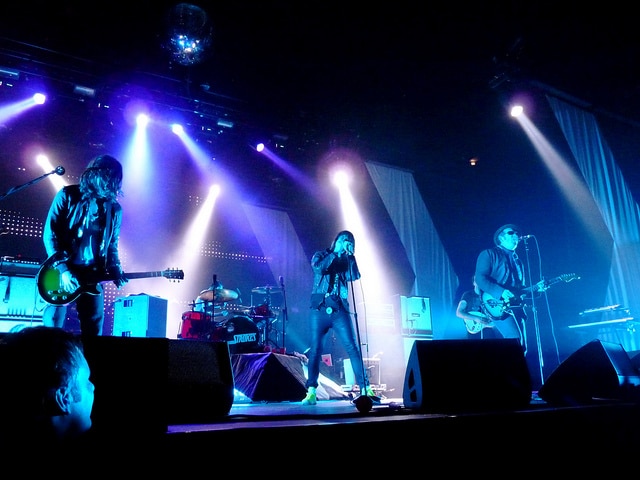 The Strokes have finally revealed some new music as well as announcing a new EP. The band released their first single in three years last Thursday (May 26th).
The new single is called 'Oblivius' and is part of the band's new EP called the Future Present Past EP, which releases next month on June 3rd. The track was played during Julian Casablancas' new radio show on Sirius XMU on Thursday evening.
The new EP will feature three songs: 'Oblivius', 'Drag Queen' and 'Threat of Joy', plus a remix of 'Oblivius' by the band's Fab Moretti. The EP is currently available to pre-order from the band's own website.
The new track follows on from a video by The Strokes being displayed on the side of buildings in London and New York last week, which teased the words 'Future Present Past'. The Strokes were spotted at a recording studio in Monterrey in Mexico in 2015, where they were believed to have recorded the songs for the EP.
You can listen to the new single from The Strokes 'Oblivius' which is off the new EP Future Present Past here.
Photo Credit: Starbright31