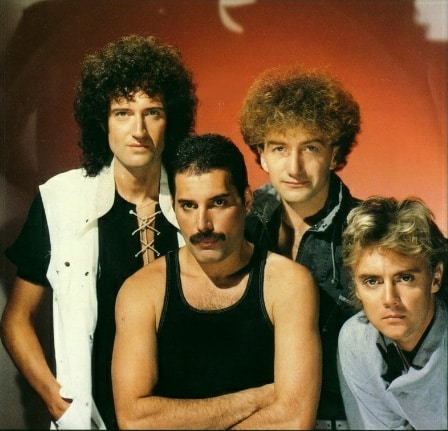 A new study has shown that Queen have the most addictive songs.
The song that topped the list was Queen's "We Will Rock You". The band also took the number 3 spot with their song "We Are The Champions" and Number 6 with "Bohemian Rhapsody".
This study will be used in association with a Heinz advertising campaign. The results of the survey were based on a mathematical formula developed by the university's School of Philosophical, Anthropological and Film Studies. There are five elements  that the University of St Andrew's in Scotland looked at in their study into the science of ear worms. These included rhythmic repetition, predictability, melodic potency, surprise and listener receptiveness of hit songs.
Other songs that made the list included The Proclaimers' "I'm Gonna Be (500 Miles)", Europe's "The Final Countdown," Bon Jovi's "Livin' on a Prayer," "Jingle Bells" and "Who Let the Dogs Out" by the Baha Men.
Photo Cred: kentarotakizawa