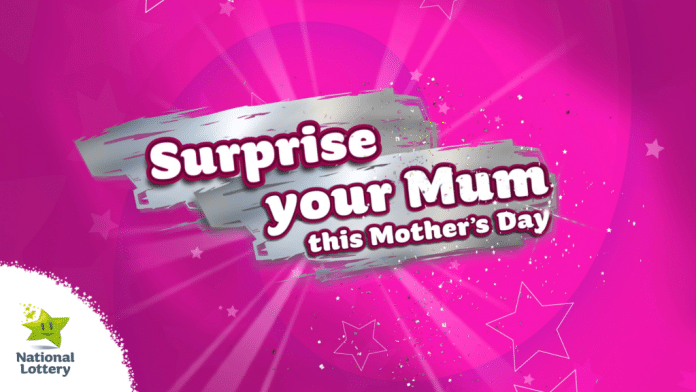 All this week we have teamed up with The National Lottery ahead of Mother's Day this coming Sunday.
Every day this week on NOVA Drive with Pat Courtenay we what to know what way we can make your Mother's Day…Nominate your Mum and tell us how we could make your Mother's Day!
We will select from the best stories and the lucky winner will win €100 each day!
Then on Friday one lucky winner will win €1,000 – cause we all know that Mum is one in a thousand!
All with thanks to The National Lottery- Surprise your mum this Mother's Day by giving your mum the chance of winning up to €500,000 on the All Cash Scratch Cards from the National Lottery.