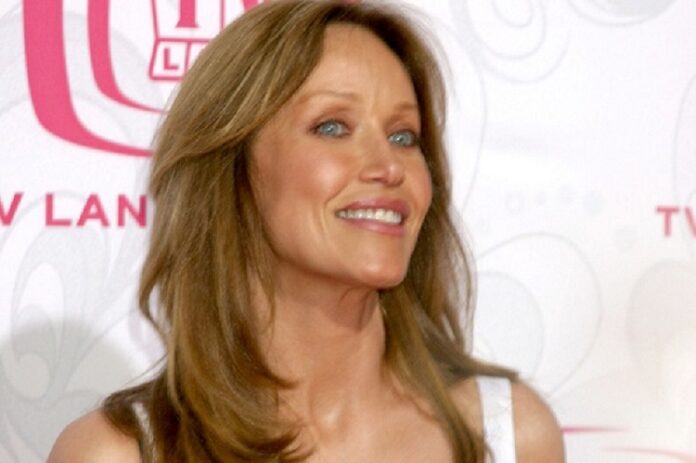 Tanya Roberts has sadly passed away after a short stay in hospital.
Her death had been prematurely reported by many media outlets including Radio Nova, RTÉ, AP News and many more due to "miscommunication" from her publicist, Mike Pingel.
The New York Times reports that her death was confirmed by her partner Lance O'Brien on Tuesday.
The situation was so confusing that O'Brien was interrupted by the hospital whilst taking part in an interview on the TV show 'Inside Edition' on Monday morning. "Now you're telling me that she's alive?" O'Brien can be heard saying on the show. "Thank the Lord. Thank God."
Another aspect to the "miscommunication" is that the hospital Roberts was admitted to, Cedars-Sinai Medical Centre in Los Angeles is overwhelmed with Covid-19 patients.
O'Brien went on to say "trying to get info out of these people is impossible" as Roberts was being treated in a make shift ward and medical workers were extremely busy. He didn't blame the staff for the premature report either.
In a statement, her publicist Mike Pingel said "With a heavy heart I can confirm the death of Tanya Roberts last night on January 4, 2021 around 9:30pm PT at Cedars-Sinai Medical Centre in Los Angeles, CA."
There had been some confusion as to why Tanya Roberts was admitted to hospital. It had been said she collapsed at home and was brought in for medical attention. Pingel said her cause of death was due to "a urinary tract infection which spread to her kidney, gallbladder, liver and then bloodstream."
Roberts was best known for her roles in 'That '70s Show' and the James Bond film, 'A View To Kill', where she played geologist Stacy Sutton.
In 'That '70s Show' she played Midge, Donna's mother. She also starred in the last season of Charlie's Angels.