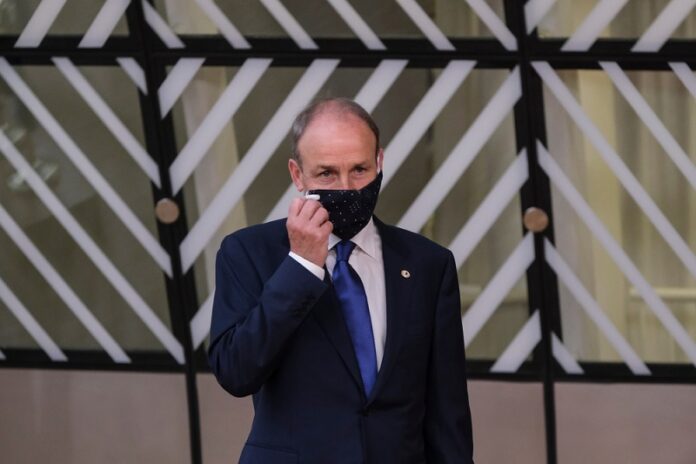 Taoiseach Micheál Martin has warned there is "no guarantee" that lockdown restrictions would be eased in March.
While numbers are decreasing in hospitals and ICUs, our health system is still under severe pressure and will remain under pressure for another month. "That is why we have to keep pressure up on the virus and reduce it" said the Taoiseach.
"The message to people for the next six weeks is very simple: Stay at home. Do not travel. Do not make any journeys outside of your 5km unless you absolutely have to. Hold firm and stick to the basics."
The new measures announced yesterday include the following
– Increased Garda checks and enforcement activity relating to people travelling internationally;
– Mandatory 14-day hotel quarantine will be required for passengers who arrive without a negative PCR test.
– Mandatory quarantine for those arriving from Brazil and South Africa.
– In other cases, passengers will be required by law to quarantine at home.
– Travellers from the UK and elsewhere who arrive in Ireland via the North will be subject to the same laws as those who arrive in Dublin, Cork or Shannon.
– Gardaí will have the power to fine those from the North using Irish airports to travel abroad, but will not be able to stop them travelling.
Gardaí will also be able to fine people €500 who flagrantly break the 5km rule. The previous fine was €100.
The new travel measures will take weeks to implement according to the Taoiseach and Tánaiste.
The International Travel Air Transport Association responded to the new measures by saying:
"By introducing further restrictions without a clear and comprehensive roadmap for how these measures will be removed to allow aviation to meaningfully restart, the Government risks doing lasting damage to the Irish aviation sector and is putting thousands of jobs at risk."
It is more than likely that we will see the restrictions continued throughout March and they will likely continue until the summer as Irish pubs and restaurants look set to remain closed until then. You can read our report on it here.
Minister for Health Stephen Donnelly had said that four million people will be vaccinated in Ireland by the end of September. With the news that Ireland's batch of the Oxford/AstraZeneca vaccine is to be dramatically reduced, the plan looks unlikely.
It has now been suggested that the EU will not achieve herd immunity until October while the UK look set to achieve it by mid July. This is based on the current projection of vaccine distribution and inoculation.
There is a glimmer of hope as Pfizer look set to increase their supply of their vaccine over the coming months while Johnson and Johnson have said they will have trial data ready from their vaccine next week.
The J and J vaccine is a single dose vaccine and is easily stored. The EU has booked 200 million doses of this vaccine and has the option for another 200 million. According to this Reuters report, the vaccine could be ready in April, however, we will know more next week.