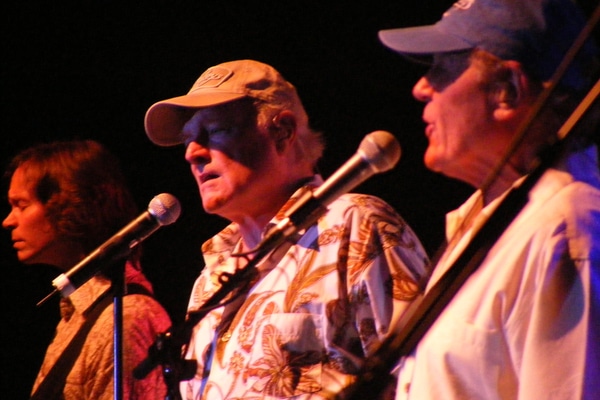 The Beach Boys' Al Jardine has said that they are considering launching a new tour, to celebrate the band's 60th anniversary.
They had put aside years of bad blood to come together and record a new album for their 50th anniversary tour. Afterwards, Brian Wilson said of the tour, "We had a blast, the fans were so supportive and I loved being able to record and sing with the guys".
However, a year later in 2013, the band split up again. Bruce Johnson and Mike Love touring as the Beach Boys, with Brian Wilson and Al Jardine touring as Wilson's band. They have not made many joint appearances since then, apart from reuniting for a one-off Q&A session moderated by Rob Reiner. This took place in Capitol Records , LA in 2018.
"I do believe we will" Jardine on Beach Boys reunion
This year marks 60 years, since the Beach Boys began recording their first song "Surfin" in Hawthrone, California. Al Jardine said they may not be done yet.
Speaking on RS' 500 Greatest Album podcast with Amazon Music, Jardine said, "I do believe we will. Well, not a tour. We'll hit some very important … 10 or 20 areas of the world. Who knows, maybe we'll get lucky and have a renaissance, and present some of this great material again. It's difficult to say, but it makes sense. I know there's something in the works. I just can't tell you when or where". 
Mike Love was a little more vague when asked about a potential Beach Boys 60th anniversary tour. "I know he mentioned that" Love said.
A TV special is also being discussed, according to Jardine. "We'd like to explore that possibility," he said. "It's always good to be able to look forward to something positive now".
He also added, "especially coming out of this horrendous year, to bring some beautiful, fresh, positive music to the world again".
Jardine is confident that the feuds and disagreements of the past, will not get in the way of future performances from the band. He commented, "Unfortunately, we're not all still around," (two of the band's founding members, Dennis and Carl Wilson, have passed away). "But yeah, don't see why it couldn't happen. Get what you can while you can!"
A Beach Boys reunion would not be the same with Brian Wilson. Wilson's team have casted doubt on a potential reunion of the band. His manager, Jean Sivers said, "There is nothing on the table at this point". Adding "No one has spoken to us about it or reached out".