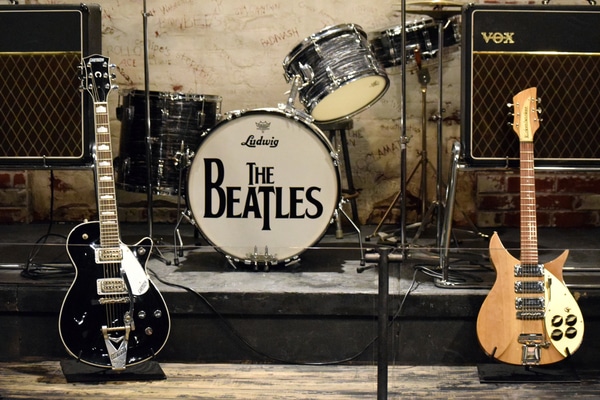 It has been confirmed the release of The Beatles: Get Back on DVD and Blu Ray has been delayed due to some technical issues with the discs.
Disney had reported that this delay was down to technical issues regarding the discs.
The new physical release date has been delayed, having been initially due for release on February 8. A new release date has yet to be officially confirmed.
The Beatles announced this on their website, "The release date for the 'Get Back' DVD and Blu-ray has been postponed". 
The Beatles' Rooftop Concert 
However on a more positive note, The Beatles' famous rooftop gig has been made available on various streaming services.
The Beatles' iconic performance has been made available on Apple Music and Spotify.
"We wanted to put it on the [Let it Be special edition] box set,", Giles Martin had said in a recent interview.  "But it just took up too much real estate. It's 40 minutes, so it didn't make any sense. But the response to Get Back has been so extraordinary". 
"I always thought the rooftop concert is better to be seen and listened to, rather than just listened to", the Beatles producer Martin continued.  "There was such an overwhelming request: 'Why don't we have this?' That's why we did it. I think this is more of a historical document for fans. I've made it so fans can listen to everything I have, really. I cut off a bit at the end, which is basically just wind noise, and that's it. I mixed the whole thing from start to finish in its entirety". 
He also added, "It's a remarkable recording, really, when you think about the fact that it's a windy rooftop in January". 
This famous concert had taken place in January 1969 on Apple Corps' Savile Row headquarters in London. More on this Nova report here.
The film will be released in Irish cinemas from February 18. It will show opening scenes from episode 1 of Get Back. This will include an overview of the iconic band's career from 1956 to the rooftop performance in 1969.
It will also be released on IMAX from February 10-13.
The entire rooftop gig will be shown, along with the Beatles' listening to their own recordings. Scenes from episode 3 will also be shown, along with extra footage for Get Back. 
The trailer is here, and it looks amazing!