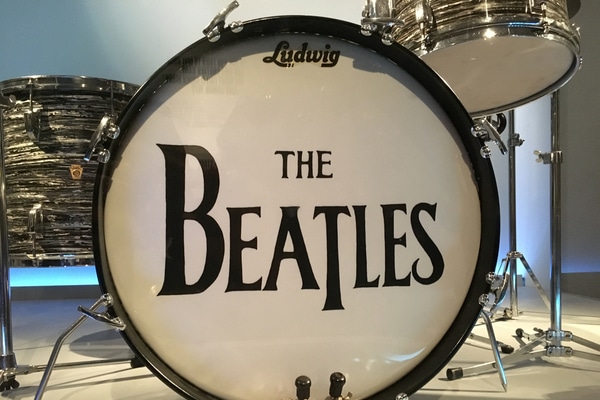 One of history's most famous musical performances is now available in full on streaming services.
On January 30th, 1969, The Beatles made their final public performance with a surprise concert on the roof of Apple Corps' Savile Row headquarters in London.
For the first time, the complete 40-minute performance has been made available on music streaming sites including Spotify and Apple Music.
The concert has been treated to a new stereo and Dolby Atmos mix by Giles Martin (son of George Martin) and Sam Okell.
"We wanted to put it on the [Let it Be special edition] box set," said Giles Martin in a recent interview with Rolling Stone. "But it just took up too much real estate. It's 40 minutes, so it didn't make any sense. But the response to Get Back has been so extraordinary."
Peter Jackson recently chronicled the recording of Let it Be and the events leading to the rooftop concert in his TV series The Beatles: get Back.
Following the recording sessions, the band decided to head to the roof, and history was made. Three tracks from the performance would make it onto Let it Be: I've Got a Feeling, Dig a Pony and One After 909. The impromptu gig was ultimately shut down by the police. John Lennon famously ended by saying "I hope we passed the audition."
"I always thought the rooftop concert is better to be seen and listened to, rather than just listened to," said Giles Martin. "There was such an overwhelming request: 'Why don't we have this?' That's why we did it. I think this is more of a historical document for fans. I've made it so fans can listen to everything I have, really. I cut off a bit at the end, which is basically just wind noise, and that's it. I mixed the whole thing from start to finish in its entirety."
"It's a remarkable recording, really, when you think about the fact that it's a windy rooftop in January," Giles said of the audio he was working with. "Glyn Johns is a great engineer. My dad's pretty good. And the Beatles are playing a gig on a roof with no monitors or anything. It would've sounded crap to them up there. They couldn't hear themselves. So when they went downstairs, you can see they're surprised: 'Wow, this is actually a good recording!' They wouldn't have heard any kick-drum on the roof—no low end."
You can listen to the full concert below.
In celebration of its anniversary, the rooftop concert segment from Jackson's series will screen in IMAX cinemas across the US and UK on Sunday, January 30th, followed by a livestreamed Q+A with Jackson.
"I'm thrilled that the rooftop concert from The Beatles: Get Back is going to be experienced in IMAX, on that huge screen," Jackson said. "It's The Beatles' last concert, and it's the absolute perfect way to see and hear it."