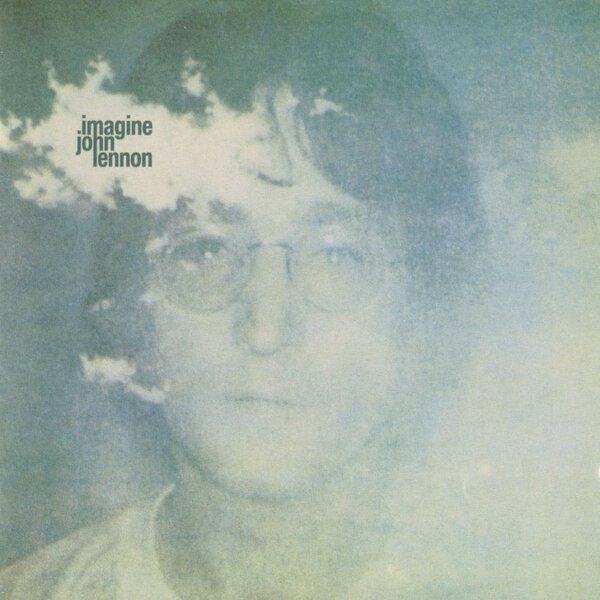 Tonight (December 8th) on the world famous Classic Album at Midnight on Radio Nova we're playing John Lennon's Imagine.
The album is presented in full with no commercials or interruptions.
Following the breakup of The Beatles, John Lennon teamed up with his wife Yoko Ono and producer Phil Spector to release his debut solo album, 1970's John Lennon/Plastic Ono Band. Now regarded by many as his finest solo work, that album received mixed reviews at the time of its release. Critics were bemused by its experimental approach, influenced by Ono and Lennon's obsession with primal scream therapy. Commercially however, the album was a success, becoming a Top 10 hit in both the UK and US.
For his followup, 1971's Imagine, Lennon continued his collaboration with Ono and Spector, but the result this time was a far more radio friendly album.
Imagine saw Lennon re-team with his Beatles bandmate George Harrison, whom he asked to play on the album following a fruitful jamming session in New York. Also recruited was a host of classic session musicians including pianist Nicky Hopkins, drummer Jim Keltner and saxophonist King Curtis.
The main recording sessions got underway on May 24th, 1971 at Lennon and Ono's Ascot Sound Studios at their home in Tittenhurst Park. On July 4th recording was picked up at New York's Record Plant, where Spector added strings to give the album a notably more lush sound than Lennon's pared down debut.
Lyrically, Lennon attacked his estranged former creative partner Paul McCartney on the track How Do You Sleep? The title track was Lennon's way of pleading for world peace. Oh My Love and How? Were both inspired by his dabbling in primal scream therapy. Tracks like Crippled Inside and It's So Hard see Lennon returning to the rock n' roll sound of early Beatles albums.
In its original release, Imagine features 10 tracks. On Side A are Imagine; Crippled Inside; Jealous Guy; It's So Hard; and I Don't Want to Be a Soldier Mama. ON Sdie B are Gimme Some Truth; Oh My Love; How Do You Sleep?; How?; and Oh Yoko!
Imagine was released in the US on September 9th, 1971 and in the UK on October 8th. It reached number one in both countries, and topped the charts across the globe. Released as a single, the title track was a number one hit in the US. The single wouldn't be released until 1975 in the UK and Ireland, when it topped the Irish chart and reached number six in the UK. It has since become Lennon's signature song, selling over 1.7 million copies, and is one of the most covered songs in music history. Following Lennon's death in 1980, both the album and the title single returned to the charts across the world.
Critics were more receptive of Imagine than of Lennon's debut, with NME hailing it as "superb" and "beautiful." It came in at number five on The Village Voice's poll of the best albums of 1971. Rolling Stone currently ranks it at number 223 on its list of the 500 greatest albums of all time.
You won't have to imagine Lennon's 1971 album if you tune into Radio Nova at midnight tonight, as we'll be playing it in full.