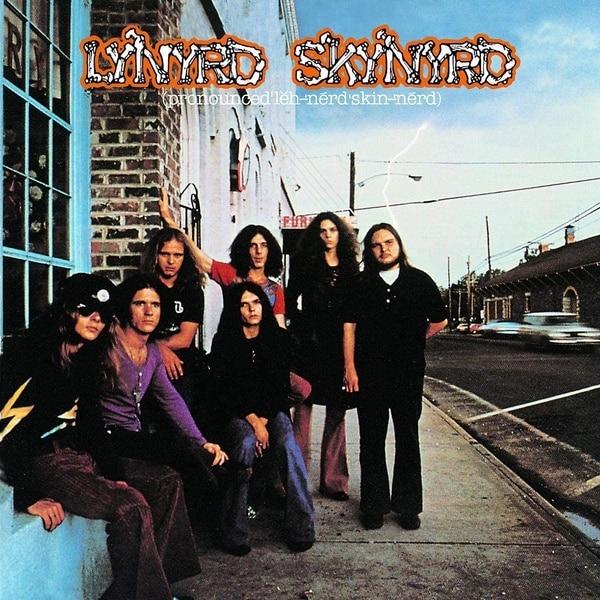 Tonight (February 27th) on the world famous Classic Album at Midnight on Radio Nova we're playing Lynyrd Skynyrd's (Pronounced 'Lĕh-'nérd 'Skin-'nérd).
The album is presented in full on vinyl with no commercials or interruptions, courtesy of The Record Hub.
We have the sport of baseball to thank for the formation of Lynyrd Skynyrd. In 1964 Ronnie Van Zant, Bob Burns, and Gary Rossington met while playing for rival baseball teams. After a jamming session they decided to form a band. By 1970, having gone through various incarnations under an array of names, Lynyrd Skynyrd had become a top drawer live act in Jacksonville, Florida.
Combining the influence of British rock with the blues and country sounds they had grown up with, Lynryd Skynyrd joined the emerging Southern Rock movement.
In 1972 producer Al Kooper signed the band to his Sounds of the South label and agreed to produce their debut album.
Lynyrd Skynyrd had been writing their own material while performing live shows and thus had much of the album down on paper when they entered a Jacksonville rehearsal space, which they dubbed "Hell House" due to the sweaty conditions of the Florida heat. There they perfected their existing material and composed new songs, leaving Kooper hugely impressed by their professional approach.
By this point Lynyrd Skynyrd's line-up consisted of Ronnie Van Zant (lead vocals), Gary Rossington (guitar), Allen Collins (guitar), Ed King (bass), Billy Powell (keyboards) and Bob Burns (drums). Kooper would contribute in the studio by playing a variety of instruments and providing backing vocals. He was joined by session players Robert Nix (drums), Bobbye Hall (percussion) and Steve Katz (harmonica).
While Kooper was largely impressed by the band, conflict arose over the song Simple Man, which he felt wasn't strong enough to be included on the album. Van Zant asked the producer to wait outside the studio while they recorded the track. When Kooper heard the finished result he admitted his mistake.
Lynyrd Skynyrd opted for a self-titled album, but aware of the confusion their name might cause, they subtitled it with the instruction "(Pronounced 'Lĕh-'nérd 'Skin-'nérd)," which is how the album has largely been referred to since.
In its original release, (Pronounced 'Lĕh-'nérd 'Skin-'nérd) features eight tracks. On Side A are I Ain't the One; Tuesday's Gone; Gimme Three Steps; and Simple Man. On Side B are Things Goin' On; Mississippi Kid; Poison Whiskey; and Free Bird.
Released on August 13th, 1973, (Pronounced 'Lĕh-'nérd 'Skin-'nérd) slowly made its way up the charts through word of mouth. By December of 1974 it was certified gold in the US and reached its chart peak of number 27 on the Billboard 200 two years after its release.
Released as a single, the album's epic closing track Free Bird was a US Top 20 hit in January 1975. It has since become the band's signature song and has featured on numerous movie soundtracks.
(Pronounced 'Lĕh-'nérd 'Skin-'nérd) is widely considered one of the greatest rock albums of all time. Rolling Stone ranks it at number 381 on its list of the 500 greatest albums of all time.
We're celebrating the 62nd birthday of John Roy Van Zant, who joined the band when his brother Ronnie passed away, by playing (Pronounced 'Lĕh-'nérd 'Skin-'nérd) in full at midnight on Radio Nova.