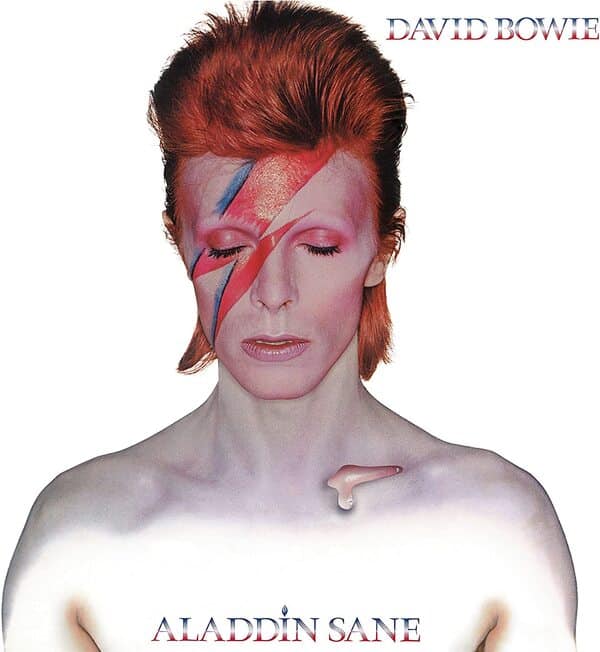 Tonight (January 10th) on the world famous Classic Album at Midnight on Radio Nova we're playing David Bowie's Aladdin Sane.
The album is presented in full with no commercials or interruptions.
David Bowie's fifth album, 1972's The Rise and Fall of Ziggy Stardust and the Spiders from Mars, elevated him to superstar status and made him the face of the glam rock movement. This was helped by an appearance on Top of the Pops in the summer of 1972 that showcased Bowie's charismatic presence.
While touring the US at the end of 1972, Bowie began writing material for his next album. At the time he was producing albums for American artists Lou Reed and The Stooges, from whom he drew influence. He also developed an addiction to cocaine during the tour.
Ditching his Ziggy Stardust persona, Bowie created a new alter-ego named Aladdin Sane, which he defined as an American influenced version of Ziggy.
Entering the studio in New York in late 1972, Bowie enlisted co-producer Ken Scott and his Spiders from Mars backing band of guitarist Mick Ronson, bassist Trevor Bolder and drummer Mick Woodmansey. Also recruited was pianist Mike Garson. Coming from a background of jazz and blues, Garson was credited by Bowie as helping to shape the sound of the album and expand his musical horizons. Adding more jazz flavour were saxophonists Ken Fordham and Brian "Bux" Wilshaw. Recording was concluded in London in January 1973.
Lyrically, Bowie explores the perils of stardom, drug addiction, political turmoil and the notion of sanity. Musically Bowie remains mostly in a glam rock mode, though Garson's jazz influence can be heard, along with the influence of America's early punk movement.
In its original release, Aladdin Sane features 10 tracks. On Side A are Watch That Man; Aladdin Sane; Drive-In Saturday; Panic in Detroit; and Cracked Actor. On Side B are Time; The Prettiest Star; Let's Spend the Night Together; The Jean Genie; and Lady Grinning Soul.
Aladdin Sane was released on April 13th, 1973. With over 100,000 copies pre-ordered, it debuted at number one on the UK chart and held that position for five weeks. In the US it peaked at number 17, becoming his biggest hit to date. It was the biggest-selling British album since the break-up of The Beatles, selling over 4.6 million copies globally.
The album also spawned Bowie's biggest hit single at that point when The Jean Genie was released ahead of the album. That song reached number two in the UK and spent 13 weeks on the chart. Drive-In Saturday reached number three in the UK.
At that point in his career, Bowie was more successful commercially in the UK than the US, yet American critics were more enamoured of his work than British critics. US critics raved about Aladdin Sane while some UK reviewers accused Bowie of selling out and trading in style over substance. He did have an ally in NME, who called Aladdin Sane "a worthy contribution to the most important body of musical work produced in this decade."
Aladdin Sane is now regarded as one of Bowie's finest albums. It's one of six of his albums to feature on Rolling Stone's list of the 500 greatest albums of all time, while NME rank it at number 230 on their own similar list.
You can get Aladdin Sane in your brain at midnight tonight on Radio Nova.