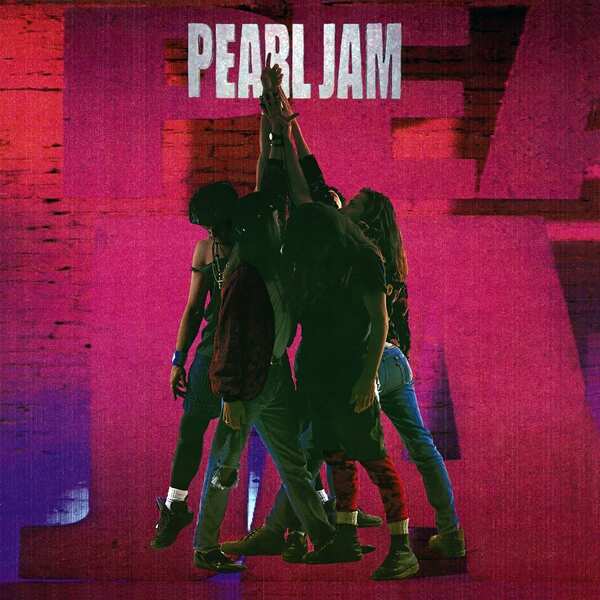 Tonight (August 29th) on the world famous Classic Album at Midnight on Radio Nova we're celebrating the 30th anniversary of Pearl Jam's Ten.
We'll be playing the album on vinyl, courtesy of The Record Hub.
Ten is presented in full with no commercials or interruptions.
Some rock groups take several albums to hone their sound and release their defining record. Others come straight out of the gate with a debut album that will define them for the rest of their career.
That's the case with Pearl Jam's 1991 debut Ten.
Over the past three decades Pearl Jam have released 10 studio albums, selling over 60 million albums worldwide. But it's that first album, Ten, that most rock fans think of when you mention the band's name.
Eclipsed only by Nirvana in the Grunge movement of the early 1990s, Pearl Jam was founded in Grunge's capital of Seattle, Washington in 1990. The band rose Phoenix like from the ashes of Seattle rockers Mother Love Bone, whose bassist Jeff Ament and rhythm guitarist Stone Gossard joined up with vocalist and guitarist Eddie Vedder, drummer Dave Krusen and lead guitarist Mike McCready.
Many of the songs on what would become Pearl Jam's debut album were Mother Love Bone songs reinvented by Vedder, who reworked melodies and wrote new lyrics. Vedder had gotten his hands on a demo tape of five tracks recorded by Gossard. Reworking Gossard's songs, Vedder recorded his own demo, which impressed Gossard and Ament enough to recruit him as the frontman of their new band.
Originally going under the name of Mookie Blaylock, Pearl Jam began recording their debut in March, 1991 with producer Rick Parashar. Parashar also played several instruments and co-wrote vocal harmonies on the album. In June the album was mixed at England's legendary Ridge Farm Studios, which saw Pearl Jam following in the considerable footsteps of the likes of Queen, Thin Lizzy and Ozzy Osbourne.
The result was an album that may have been lumped in with the Grunge movement but which owes much to traditional hard rock. Ten often veers closer to stadium rock than it does to punk. Yet while the music is largely operatic and anthemic, Vedder's lyrics go to considerably dark places. Homelessness, depression, murder and psychiatric hospitals all find their way into Vedder's songs. A decade before the Columbine shootings highlighted the dark side of America's schools, the song Jeremy told the grim story of a schoolboy who committed suicide in front of his classmates.
Ten was released on August 27th, 1991, comprising 11 tracks – Once; Even Flow; Alive; Why Go; Black; Jeremy; Oceans; Porch; Garden; Deep; and Release.
The album failed to make much impact on its release, but as interest in Grunge grew it began to find an audience, peaking at number two on the Billboard album chart in the US by late 1992. Alive, Even Flow and Jeremy all became hit singles, thanks in no small part to the heavy rotation of their videos on MTV. Spending a total of 264 weeks on the Billboard chart, Ten is still Pearl Jam's most successful album.
You can celebrate its 30th birthday tonight at midnight on Radio Nova.