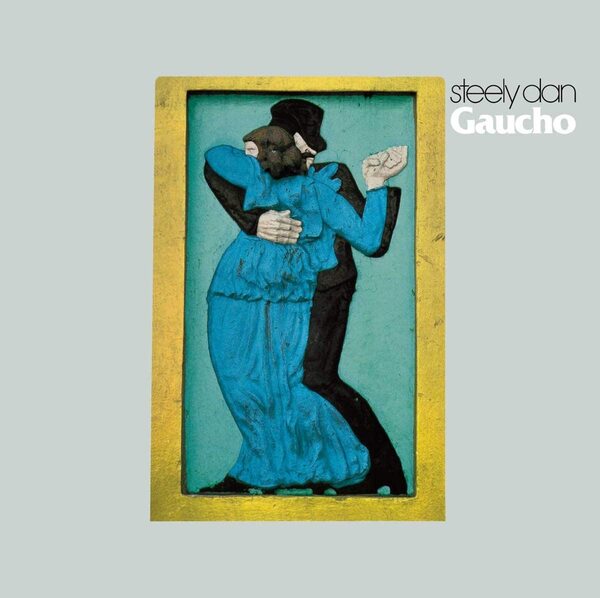 Tonight (September 7th) on the world famous Classic Album at Midnight on Radio Nova we're playing Steely Dan's Gaucho.
The album is presented in full with no commercials or interruptions.
Steely Dan's seventh album Gaucho emerged from a turbulent time for the band. Donald Fagen and Walter Becker's working relationship had become considerably frayed, thanks to the latter's drug problems.
Having previously recorded in Los Angles, Fagen and Becker found themselves working with an unfamiliar crew of New York session musicians, many of whom were unhappy with the pair's perfectionist nature. Over the course of a year in the studio the duo hired no less than 42 musicians, going well over budget as they obsessed over nailing the record. Unhappy with various drummers, Fagen and Becker instead spent $150,000 on a drum machine, still a relatively innovative piece of equipment at the time.
The mixing sessions were equally laborious, with Fagen and Becker demanding dozens of takes on minute details. The pair was so obsessive that several tracks were scrapped because they couldn't refine them to meet their perfectionist demands. They've since appeared in bootleg form.
Backing Fagen's keyboards and Becker's bass and guitar was a who's who of session musicians of the era including Randy Brecker (trumpet), Tom Scott (saxophone), David Sanborn (saxophone), Michael Brecker (saxophone), Joe Sample (electric piano), Chuck Rainey (bass) and Anthony Jackson (bass). Dire Straits' Mark Knopfler contributes a guitar solo to Time Out of Mind. Backing vocals are provided by the likes of Michael McDonald, Patti Austin and Valerie Simpson.
Gaucho saw Steely Dan incorporate a jazz sound to an even greater degree than they had on previous albums. It might even be considered as much of a jazz-fusion album as a rock album. In recent years it's become considered a classic of the genre known as "yacht-rock." Lyrically the album examines a seedy side of life, focussing on the exploits of drug dealers, addicts, prostitutes and aging lounge lizards.
The album's release was held up by Becker's personal issues, including getting run over by a car and the death of his girlfriend Karen Roberta Stanley from a drug overdose. Stanley's family attempted to sue Becker, but the court ruled in favour of the musician.
Gaucho was released in the US on November 21st, 1980. It features seven tracks, all ranging between four and eighth minutes in length. Side A gives us Babylon Sisters; Hey Nineteen; and Glamour Profession. Side B consists of Gaucho; Time Out of Mind; My Rival; and Third World Man.
In the US Gaucho cracked the Top 10, peaking at number nine while in the UK it had to settle for a peak of number 27.
Gaucho's release was warmly greeted by music critics. The New York Times named it the best album of 1980. At the 1981 Grammy Awards it was awarded for Best Non-Classical Engineered Recording, a payoff for Fagen and Becker's perfectionism in the studio.
One person who wasn't so enamoured of Gaucho was jazz pianist Keith Jarrett. He sued Fagen and Becker for copyright infringement, claiming the title track had ripped off his 1974 composition Long As You Know You're Living Yours. Fagen admitted that Jarrett's track had been an influence and the matter was settled with Jarrett being give a co-writer credit.
With its smooth sound, Gaucho is one of the great late night listening albums. What better time to soak up the sounds of Steely Dan than midnight on Radio Nova?