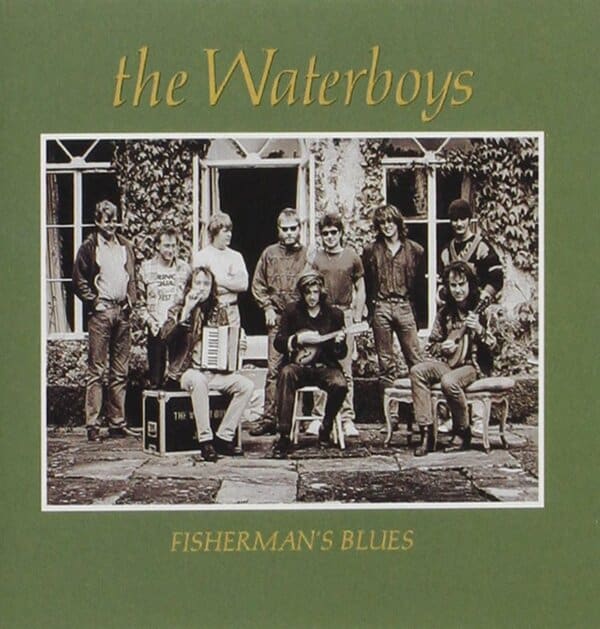 Tonight (December 28th) on the world famous Classic Album At Midnight on Radio Nova we're playing The Waterboys' Fisherman's Blues.
The album is presented in full with no commercials or interruptions.
The Waterboys were formed in Edinburgh in 1983 by singer/songwriter/guitarist Mike Scott, who would ultimately remain the one constant throughout the band's ever-revolving line-up of musicians.
The title of the band's 1984 single The Big Music became a descriptor of their musical style. Blending folk with rock and new wave, The Waterboys had a distinctive sound that seemed to fill any room it was played in. According to Scott, The Waterboys' style was "a metaphor for seeing God's signature in the world."
Following the release of their third album, 1985's This is the Sea, frontman Scott relocated to Dublin where he began working with Irish musician Steve Wickham on material for the group's next album.
Beginning in January 1986, the lengthy recording sessions for Fisherman's Blues were held between Dublin's Windmill Lane and Galway's Spiddal House, with a brief session in San Francisco in between. "We started recording our fourth album in early '86 and completed it 100 songs and 2 years later," Scott said of the protracted recording.
With the departure of keyboardist Karl Wallinger, this left only multi-instrumentalist Anthony Thistlethwaite as the only remaining core member of the group alongside Scott. Along with violinist Wickham they were joined in the sessions by a large roster of musicians including bassist Trevor Hutchinson, trumpeter Roddy Lorimer, drummer Kevin Wilkinson and guitarist Vinnie Kilduff.
The band's relocation to Ireland can be heard all over Fisherman's Blues. Dropping the "Wall of Sound" approach of their previous albums, The Waterboys scaled back their sound, emphasising the "folk" in folk-rock. Traditional Irish music mixes with country and Bob Dylan-esque ballads.
Along with their original compositions, The Waterboys cover Van Morrison's Sweet Ting, adding some lyrics from The Beatles' Blackbird; and arrangement of the traditional ballad When Will We Be Married?; a cover of Woody Guthrie's This Land Is Your Land; and a musical adaptation of WB Yeats' poem The Stolen Child.
In its original release, Fisherman's Blues features 13 tracks: Fisherman's Blues; We Will Not Be Lovers; Strange Boat; World Party; Sweet Thing; Jimmy Hickey's Waltz; And a Bang on the Ear; Has Anybody Here Seen Hank?; When Will Be Married?; When Ye Go Away; Dunford's Fancy; The Stolen Child; and This Land Is Your Land. A 7-CD boxset would later be released in 2013 containing over 120 tracks from the Fisherman's Blues recording sessions.
Released on October 17th 1988, Fisherman's Blues became The Waterboys' biggest hit in the UK, peaking at number 13. Released as a single, the title track was a Top 40 hit in the UK and reached number three on the US Billboard Modern Rock chart and number 13 in Ireland. It has since appeared on the soundtracks of several films, including Good Will Hunting, Waking Ned Devine and Dream with the Fishes, and has become synonymous with the West of Ireland.
You can feel some Fisherman's Blues tonight at midnight on Radio Nova.