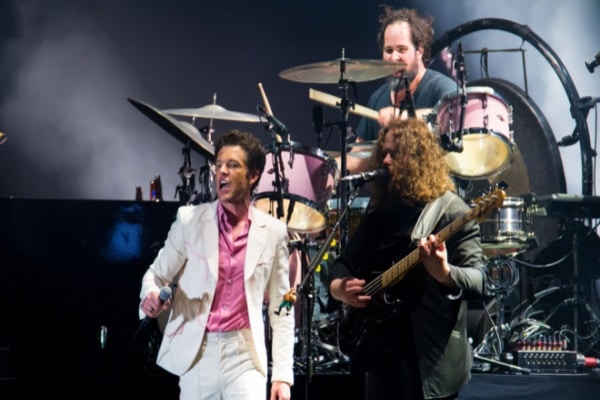 Would you like to listen to the article instead of reading it?
The Killers have announced a very special best-of compilation album, 'Rebel Diamonds'.
Arriving on December 8 via EMI, this compilation album will feature tracks from their 20 year career, including, 'When You Were Young', 'Mr Brightside' and 'Human'.
Other tracks featuring on the album also include, 'Your Side Of Town', and 'Boy'.
The Killers have also added a new single, 'Spirit' to this compilation album, which can be pre ordered here.
According to the Vegas band's website, if you pre order this album before November 27, you will gain access to "exclusive ticket pre-sale code" for the "forthcoming and yet to be announced 2024 tour".
'Mr Brightside' Celebrates 20 Years
Speaking Of 'Mr Brightside', the track celebrated its 20th anniversary in September.
The track debuted at the band's first ever show in Las Vegas on 1 February 2002. That shows saw the band perform a three track set at at Vegas' Café Espresso Roma.
The Killers' hit reached number 10 in the UK and the US, as well as number 23 in Australia.
'Hot Fuss' on the other hand reached top spot in Australia and the UK, as well as number 7 in the USA.
The album also included tracks, 'Smile Like You Mean It', 'Somebody Told Me', and 'All The Things I've Done'.
More on this here.